Milestone is back, and so is Static! With the characters soon getting a new revival in DC Comics, now's the best time to get reacquainted with the company's most popular hero. And there's no better way than to look back at Virgil Hawkins' initial reappearance in the 2001 four-part limited series Static Shock: Rebirth of the Cool.
In 1997, Milestone Comics ceased production on their entire line of books. Titles like Icon, Hardware, and Xombi ended before their respective stories completed. Among them was Static, which ended with issue #45. Three years later the character was presented to a wider audience with the animated adaptation Static Shock, which ran for four years and won numerous awards. To celebrate the cartoon, DC published a four-issue miniseries penned by creator Dwayne McDuffie, to reintroduce readers to the adventures of Virgil, and catch them up with where the comics had last left him. 
It Reestablishes Virgil as a Hero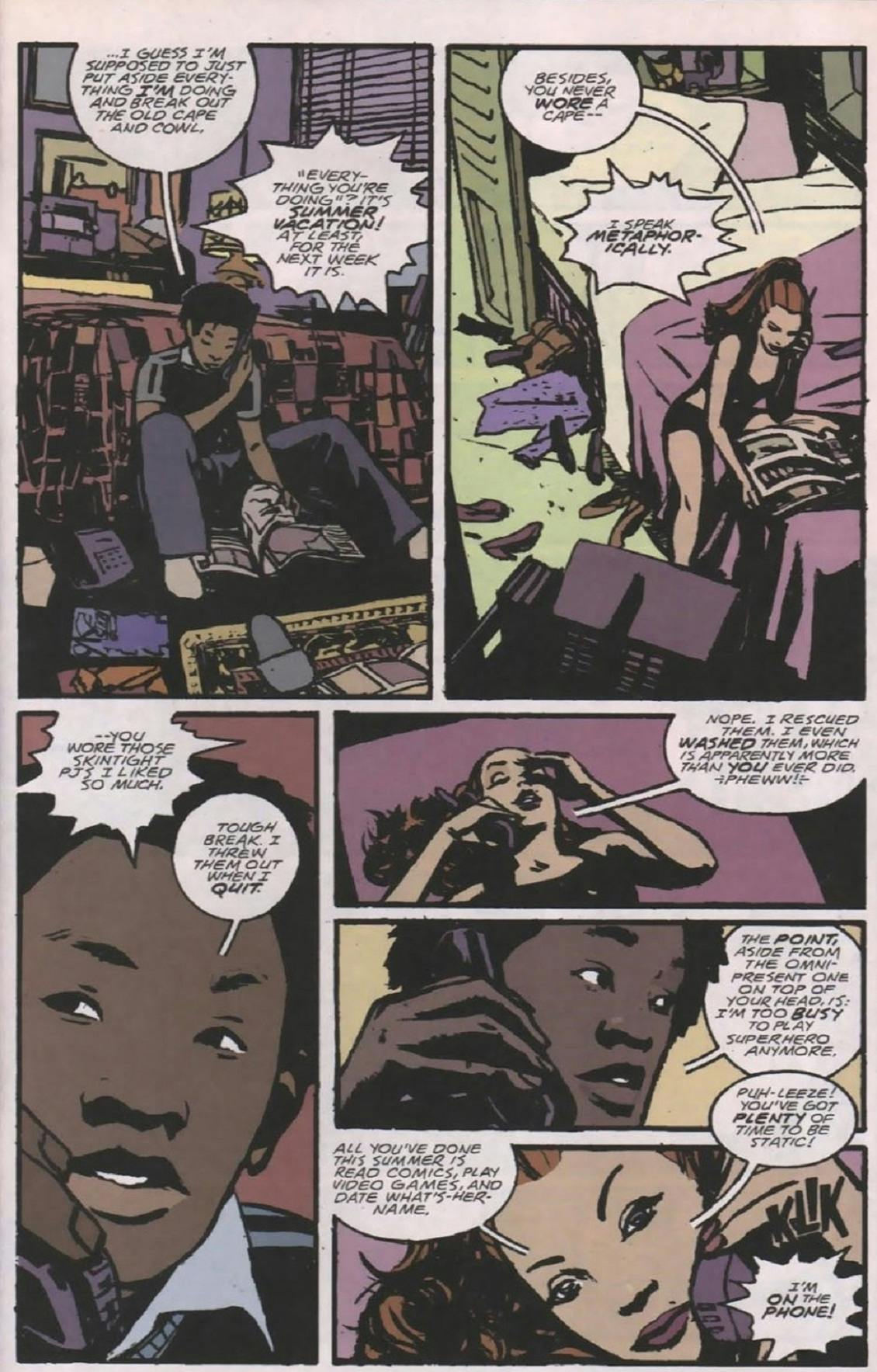 When we meet back up with Virgil, he's since retired from being a superhero. Despite pressure from other heroes and questions from his best friend and confidant Frieda Goren, Virgil is relieved at not having to suffer beatings from villains and missing out on spending time with his friends and family. He even has a new girlfriend who demands almost as much of his time as his hero work had. Virgil reassures Frieda there are more than enough costumed crusaders in their hometown and that he's no longer needed.
Unfortunately, the heroes of Dakota are quickly dwindling in number. A mysterious group of super-powered junkies are kidnapping Bang Babies across town. And those who've fought against them are either captured or critically injured. Before long, Virgil must decide on what's most important, his peace of mind or his sense of responsibility.
It Solidly Establishes Static's Supporting Cast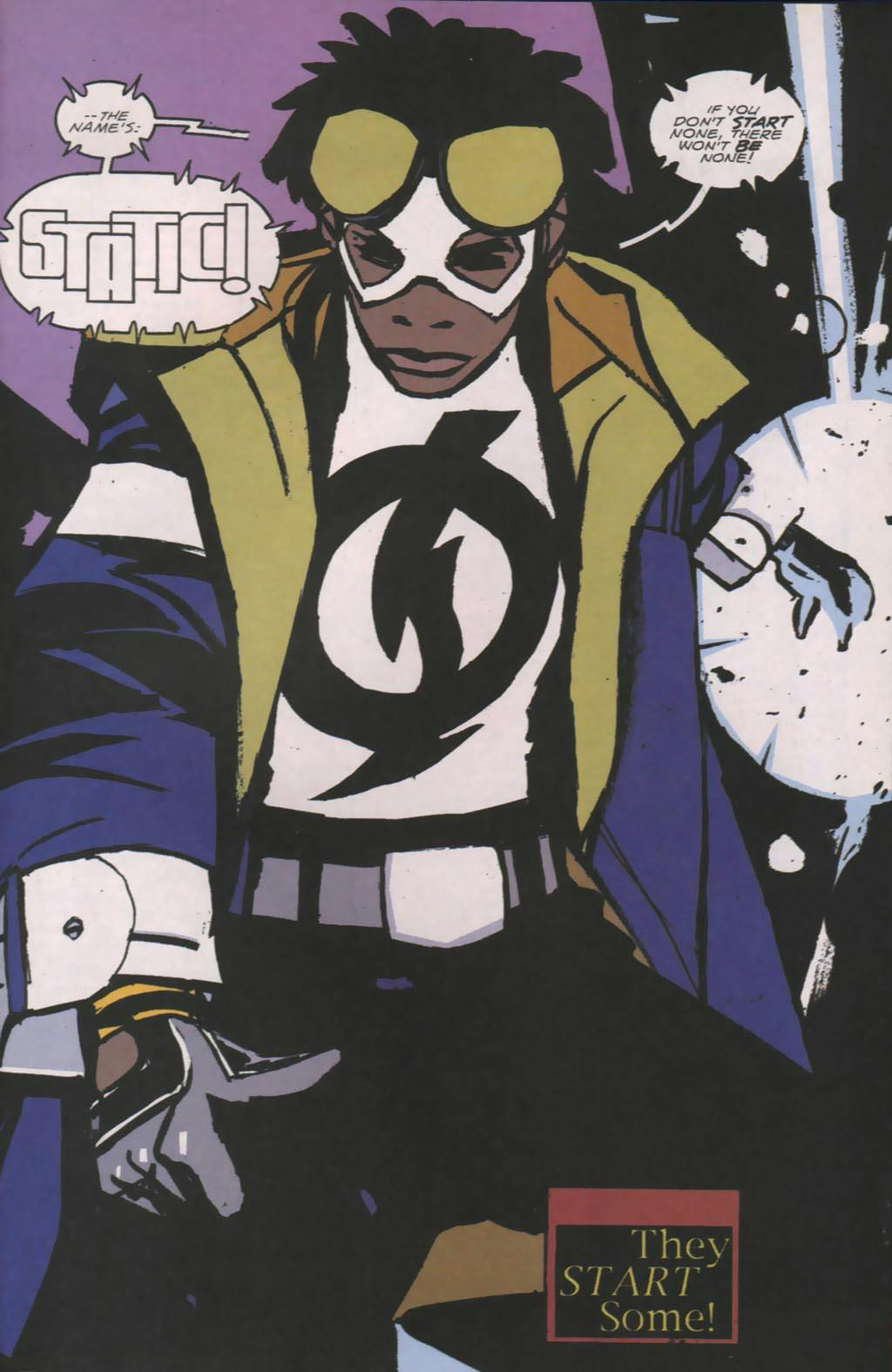 A great introduction to Static, this story covers all the basics. We see his relationship with his loving but strict parents and his short-tempered sister. We see his friends and even get a reference to the connection between Rick in the comics and Richie in the animated series. We also see Virgil among his peers, and how that dynamic contrasts with his relationship to the superhero fraternity. 
It's a Solid Introduction to the World of Milestone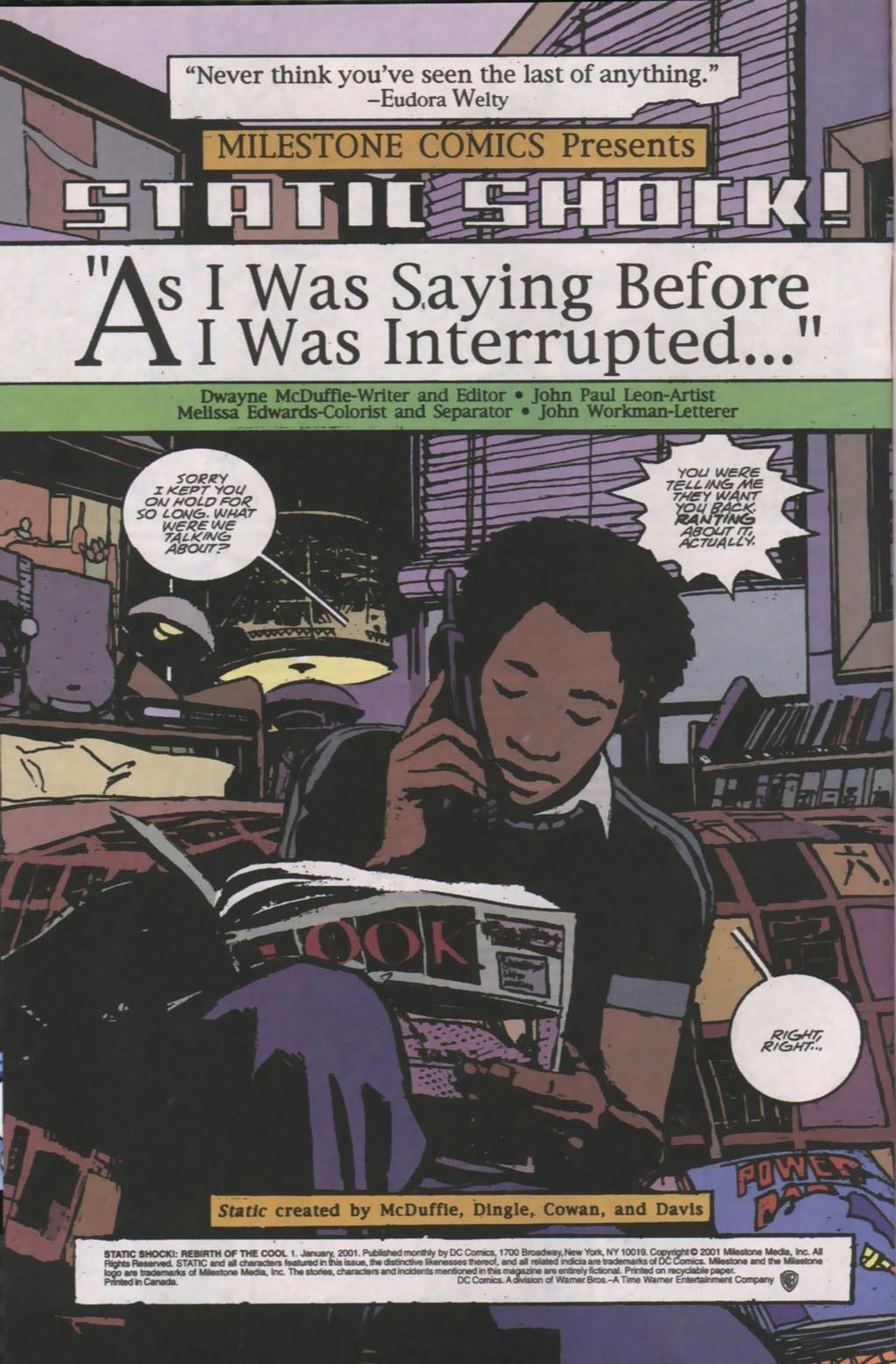 Many Milestone characters are touched on at one point or another in this series, with an early appearance by the Blood Syndicate and supporting roles for Hardware and the teenage heroes of the Shadow Cabinet. Consequently, a diverse group of multicultural and queer characters are featured, demonstrating the richness of the Milestone line and Static's adventures.
 It's a Fast Read

At four issues, Rebirth of the Cool is a light breeze through the world of Dakota. Still, the stakes are high and the action is heavy. John-Paul Leon's moody artwork provides both subtle nuances in character scenes and awesome super powers in the action sequences. If you're excited for what's to come in the new adventures of Static, Rebirth of the Cool is a terrific way to whet your appetite, with style, slick storytelling, and plenty of superhero swagger.
What are your favorite Static stories? Let us know in our Community!