As we go through Black History Month detailing various storylines and characters, we'd be remiss in not celebrating the various creators behind the pen who brought their vision to the page. Icons like Batman, Green Lantern, and Plastic Man may have been created by white writers in the 1930s and 40s, but the breadth of imagination in maintaining those heroes was augmented in no small part by creators of color, without whose influence the DC Universe would be a far less interesting world to visit. While there are many, many heroes of the comics world this list could cover -- from Trevor Von Eeden's pioneering work on Black Lightning to Damian Scott's unforgettable run on Batgirl -- let's look at five particular black creators and their contributions to DC's long history...
1. KYLE BAKER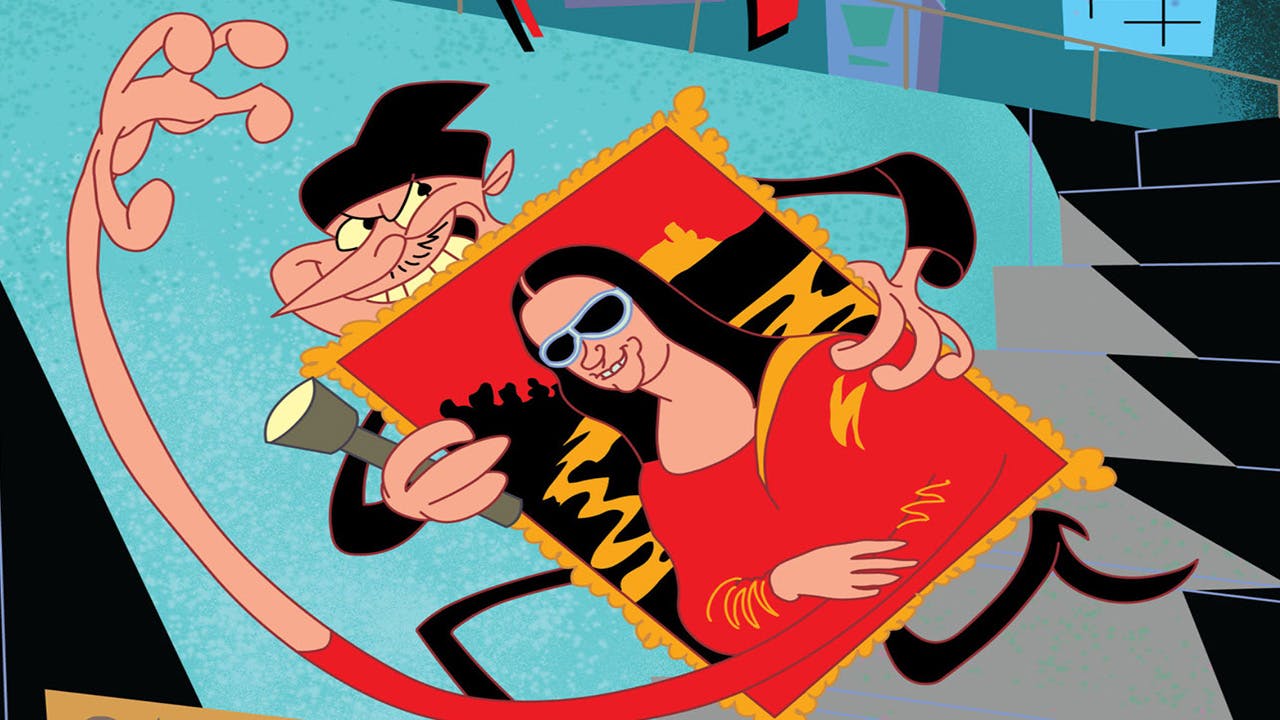 We start with Kyle Baker, a writer and artist whose body of work shows a vast breadth of diversity. Starting out as a high school intern at Marvel Comics, Baker began his career as a photocopier, but he soon got his first break at DC Comics penciling the 1987 series The Shadow, written by Andy Helfer. He bounced around for a few titles, providing art for Justice League America #50 and Justice, Inc. In 1990, he wrote and illustrated the graphic novel Why I Hate Saturn which was published through Piranha Press, an imprint of DC. Over the next ten years he illustrated many comics and provided cartoons and caricatures for several outlets such as The Village Voice, Entertainment Weekly, Mad Magazine and the National Lampoon. But one of his more popular successes came in 2003 when he wrote and penciled a revival of the Plastic Man series. Recalling the original Jack Cole version of the character, Baker's iteration leaned into comedy and brought back the notion that Plastic Man a.k.a. Eel O'Brian was an agent of the FBI. This series won multiple Eisner and Harvey Awards, including "Best New Series", "Best New Writer/Artist," and "Best Title for Younger Readers."
2. DENYS COWAN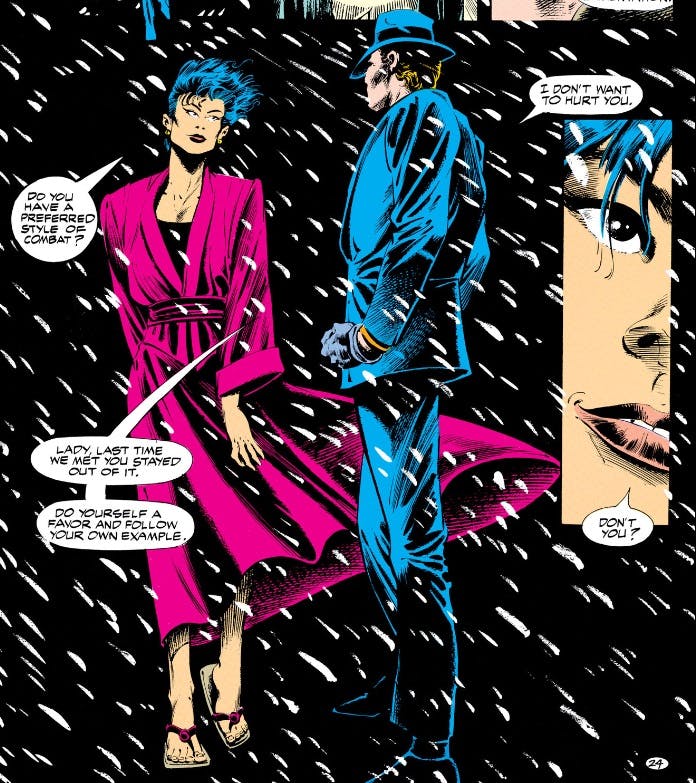 Denys Cowan credits his interest in superheroes to watching The Adventures of Superman television series starring George Reeves. But it wasn't until he met grade school classmate and future creative partner Derek Dingle, who introduced him to an issue of Jack Kirby's The New Gods series, that his interest in comic books truly began. A highly expressionistic artist, his work at DC began with Weird War Tales, but his breakout series came with Denny O'Neil's revival of The Question in 1987. Inspired by O'Neil's interest in Zen philosophy and gritty action, Cowan helped recreate the character of Vic Sage from a two-fisted sleuth into an ethically introspective martial arts master. He also helped revive the character Lady Shiva from obscurity, taking the artifact from Richard Dragon: Kung Fu Fighter, and making her into the deadliest woman in the DC Universe. Cowan, along with Derek Dingle, Robert Washington III, and Dwayne McDuffie co-founded Milestone Media and co-created Static, designing his costume and illustrating many issues of his initial series. When the 2000 animated series Static Shock kicked off, Cowan returned as a producer for its four year award-winning run.
3. DWAYNE MCDUFFIE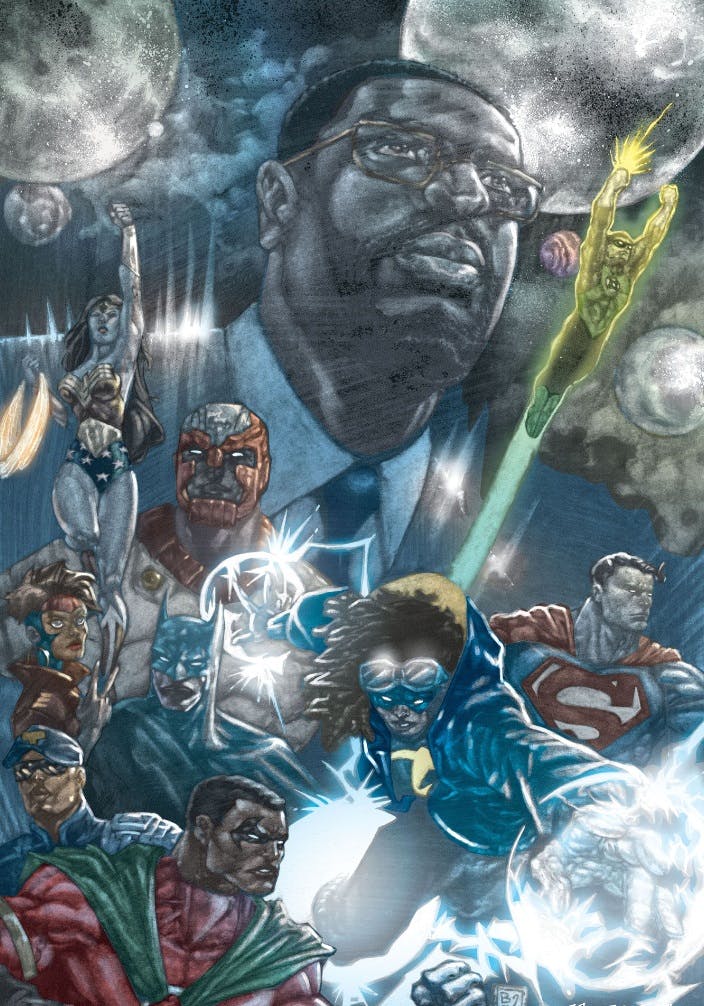 One of the most important black creators in comics, Dwayne McDuffie's legacy extends from both DC and Marvel to the world of animation, blazing trails in every corner. A highly intelligent academic with a Master's Degree in Physics, Dwayne brought his interest in the smaller details of the comics world to the limited series Damage Control at Marvel Comics before co-founding Milestone Media in 1994 with aforementioned creatives Washington III, Cowan, and Dingle. Milestone was created to present a range of diversity and authenticity in superhero comics that wasn't represented in in the mainstream industry at the time. Together, they co-created the characters Icon, Hardware, and most famously – Static. McDuffie also penned several issues of the Worlds Collide crossover which had the Milestone heroes meet the Superman characters.

In 2000, McDuffie produced Static Shock, an animated TV adaptation of the character which ran for four seasons on the WB network. Introducing Static to a wider audience, a whole new generation of young superhero fans got met the character Virgil Hawkins, his world, his powers, and his rogues gallery; and saw him team up with the likes of Batman, Superman and Green Lantern. The series also won awards for its musical production, and a Humanitas Prize for the season two finale "Jimmy," an episode dealing with gun violence. Soon after production on Static Shock wrapped, McDuffie wrote for the Justice League and Justice League Unlimited animated series. Many fans responded to the increasingly complex stories he wrote for the show, including the long-running storyline known as the "Cadmus Arc," and, co-written by Bruce Timm, the presumed series finale "Epilogue." Around this time, McDuffie also wrote the Justice League comic book series, and reintroduced the Milestone characters, with memorable stories such as one in which Icon and Superman faced off. He would later pen the animated adaptation of All-Star Superman, as well as Justice League: Crisis on Two Earths and Justice League: Doom.

Dwayne McDuffie died in 2011 at the age of 49. His final work, the animated movie Justice League: Doom, was dedicated to his memory.
4. JAMAL IGLE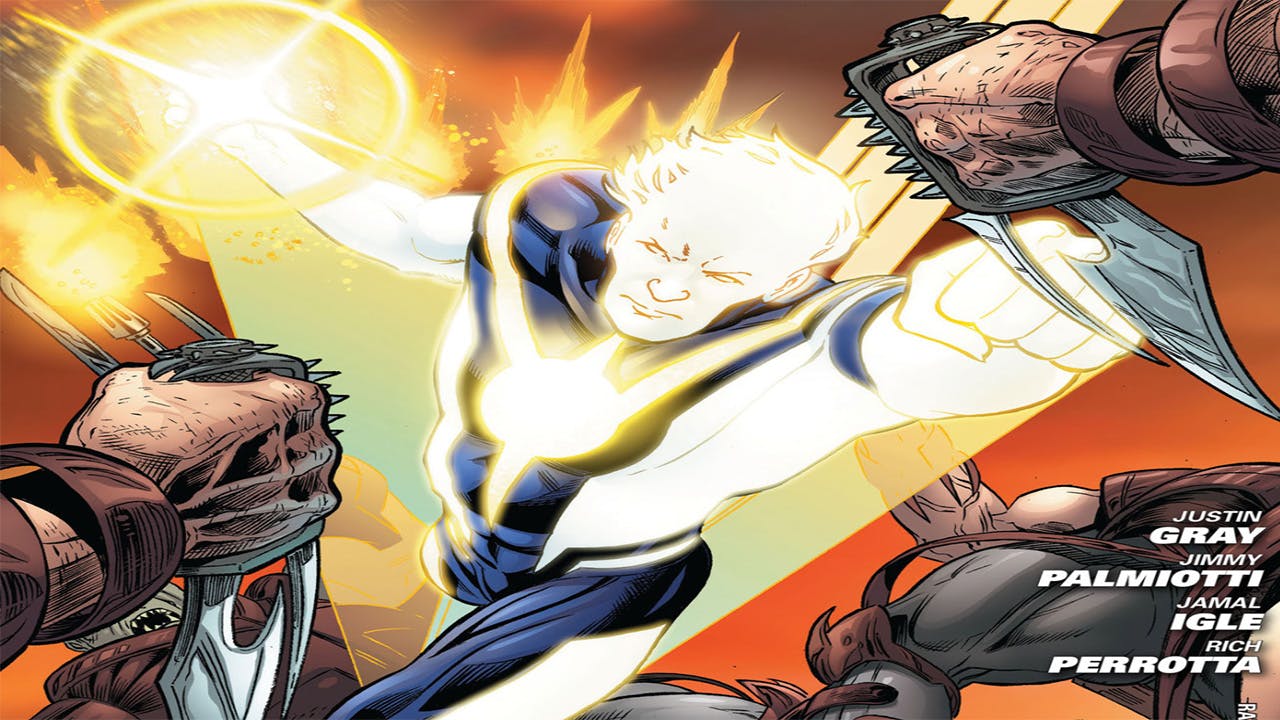 Another comics fan who was introduced to the DC Universe at a young age, Jamal Igle first began his career working as an intern for the company while still in high school. He gradually built his resume as an artist, working for multiple companies and even in book illustration, penciling works such as The Narrative of the Life of Frederick Douglass. His two most famous stints with the company came with two of its young heroes. First, he replaced CrissCross (another fan favorite black artist) on the title Firestorm, which relaunched the teen hero in a new identity as Jason Rusch, a young black college kid. Later, he joined writer Sterling Gates' run on the then-new Supergirl title, which featured a revitalized version of Kara Zor-El as Superman's cousin. Eventually he would relaunch the character The Ray during the New 52 era with a four-issue miniseries.
5. BRIAN STELFREEZE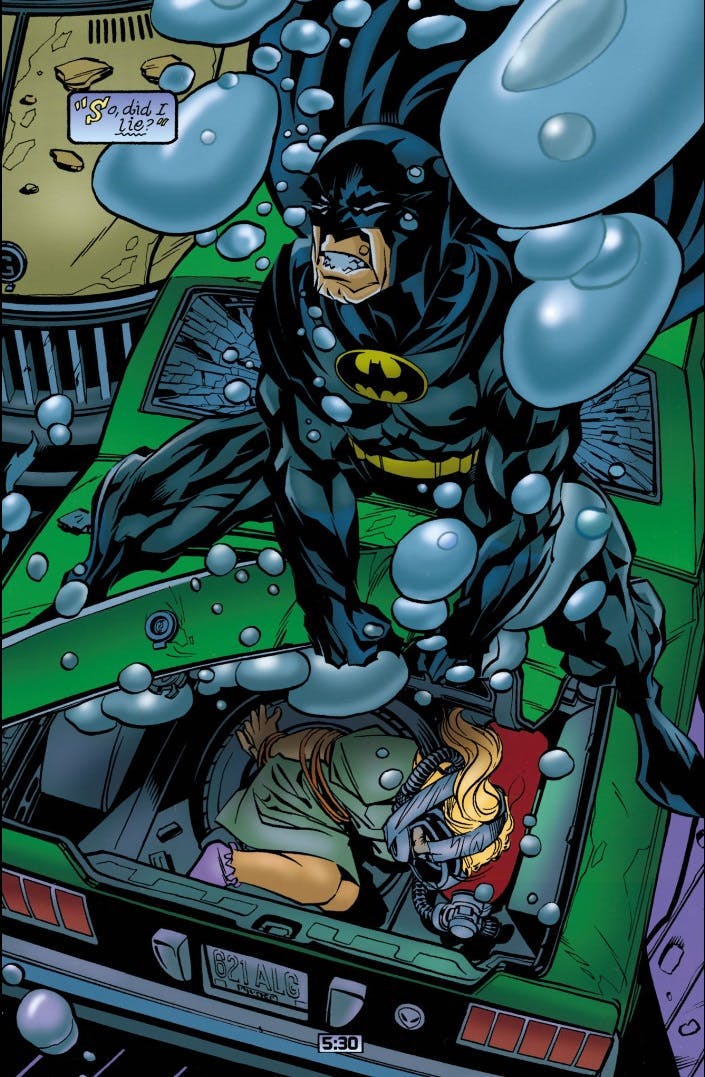 stelfreeze
One of the most acclaimed artists in comics, with a career dating back to 1980, Brian Stelfreeze rose to prominence in 1992 with his covers to the series Batman: Shadow of the Bat. His slick, angular, and at times painted style left an indelible impression, presenting DC's aesthetic for the 1990s as modern, cutting-edge, and totally unrestrained. His Batman was sharp, shiny, and scary, going against threats in Stelfreeze's covers that went beyond simple spot illustrations into the realm of nightmares. He also illustrated the series Matador, a part of DC's imprint Wildstorm, and later provided art for the Demon/Catwoman feature in DC's award-winning 2009 anthology series Wednesday Comics.
Who are some of your favorite black DC creators? Talk about them in our Community!