Much like a zombie outbreak, the DC Universe comics library has been growing rapidly. And while there are plenty of superhero stories for you to enjoy, there's also a lot of darker fare. To help get you started on the path of darkness, we recently debuted our guide to the history of DC horror and the horrific heroes of the DC Universe. If those articles gave you an appetite for DC horror, here are 5 storylines that should satisfy your hunger...
House of Mystery -- "I…Vampire"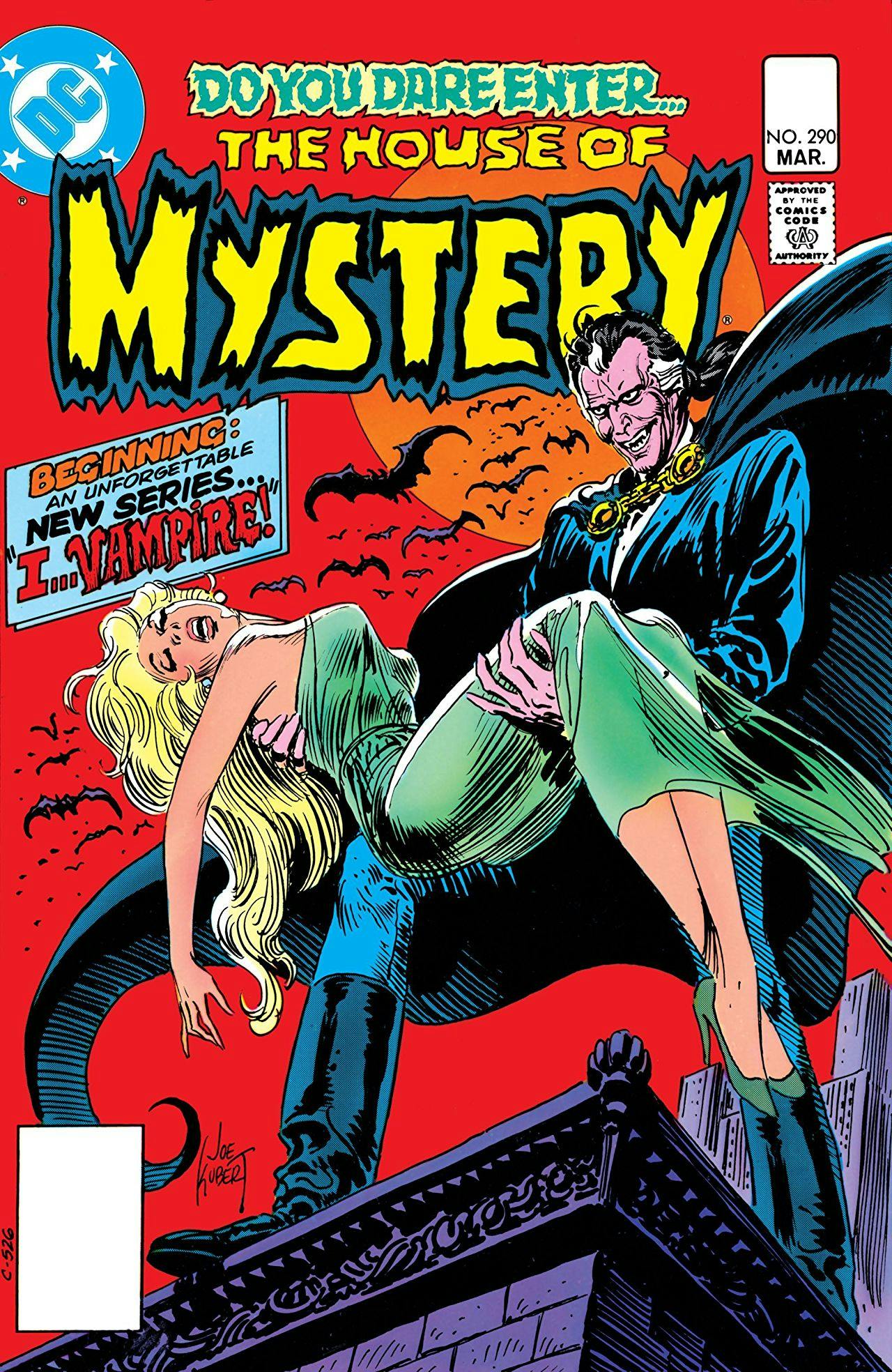 WHAT'S IT ABOUT: Decades before Hollywood made films about reluctant vampires, DC introduced a bloodsucker named Andrew Bennett. Bennett values human life and has a strict code of only drinking the blood of animals. His deepest regret is turning his ex-girlfriend Mary into a vampire, since she doesn't share his restraint. This serialized story follows Andrew and his companions as they hunt for Mary to stop her parade of bloodlust. Along the way, Andrew faces everything from hippies to the Ku Klux Klan, as he fights his thirst for human blood. Before Andrew came along, the long-running comic House of Mystery contained mostly one-off stories. But the vampire proved so popular he launched the book's first long-form serial. Writer J.M. DeMatteis gave readers a different take on vampire life in these classic stories.
WHERE TO READ IT: House of Mystery #290-304
I, Vampire -- "Tainted Love"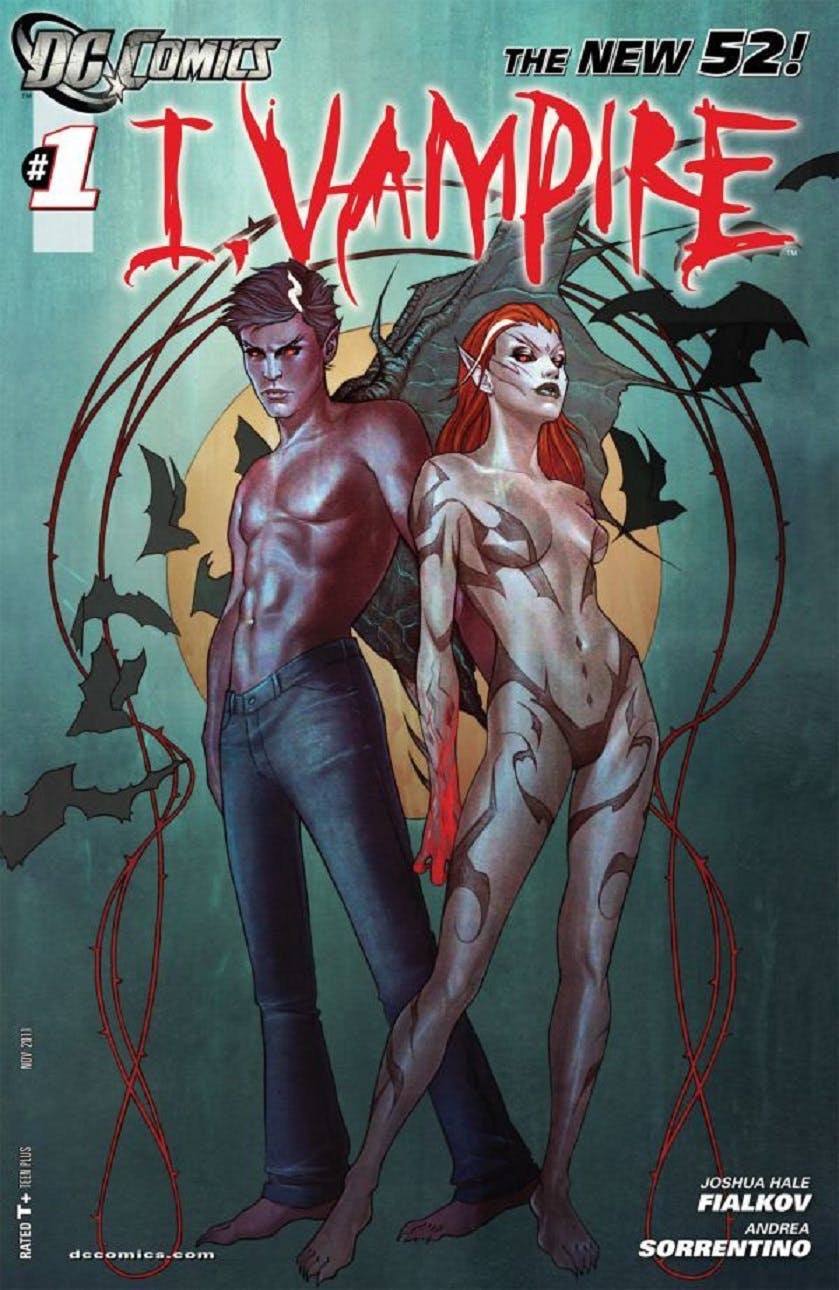 WHAT'S IT ABOUT: If you enjoyed reading Andrew Bennett's classic adventures, see how DC brought him into the modern era. For centuries, Andrew has been able to keep his ex-lover Mary at bay with an uneasy truce, but now she is ready to wage war on humanity. But unfortunately, Andrew's quest to take down his ex and her vampire army brings him face to face with John Constantine and Batman. Just remember, when dealing with vampires not everyone makes it out alive…even if they're the star of their comic book! 
WHERE TO READ IT: I, Vampire #1-6
Swamp Thing -- "The Anatomy Lesson"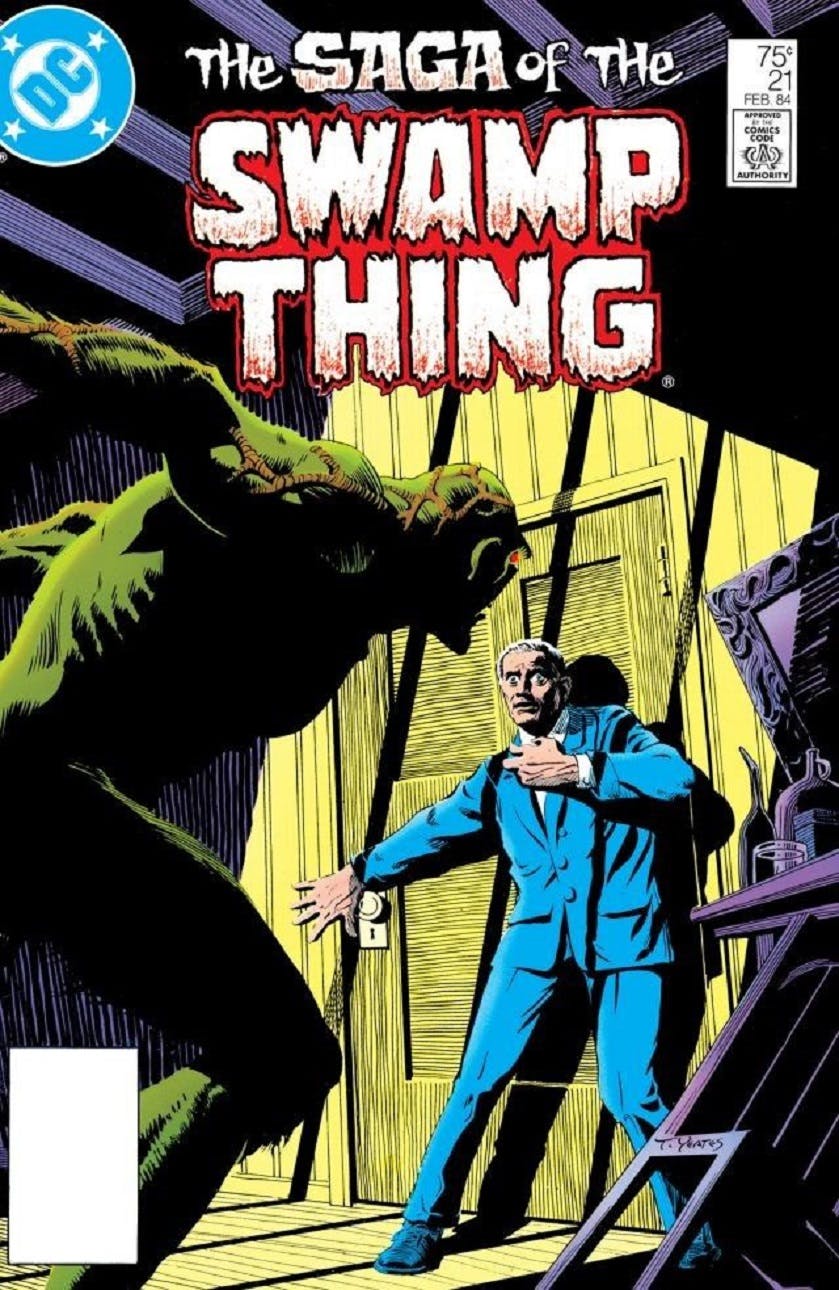 WHAT'S IT ABOUT: For as long as he existed, Swamp Thing believed he was the transformed form of Dr. Alec Holland. But when the Floronic Man, Jason Woodrue, autopsies what appears to be the "corpse" of Swamp Thing, it reveals that he was never a man at all. Swamp Thing's psyche is shattered, and he undergoes a major identity crisis. Amidst the chaos, Jason Woodrue begins a plant takeover of the world, with the Justice League helpless to do anything but watch. Can Swamp Thing pull himself together in time to stop Woodrue? Writer Alan Moore's inaugural story on Swamp Thing changed everything readers thought they knew about the character and began a classic reinvention of his world. Moore's run helped inspire the upcoming DC Universal original series Swamp Thing, so be sure to check this story out to see how it all began.
WHERE TO READ IT: The Saga of Swamp Thing #21-24
Deadman -- "Love After Death"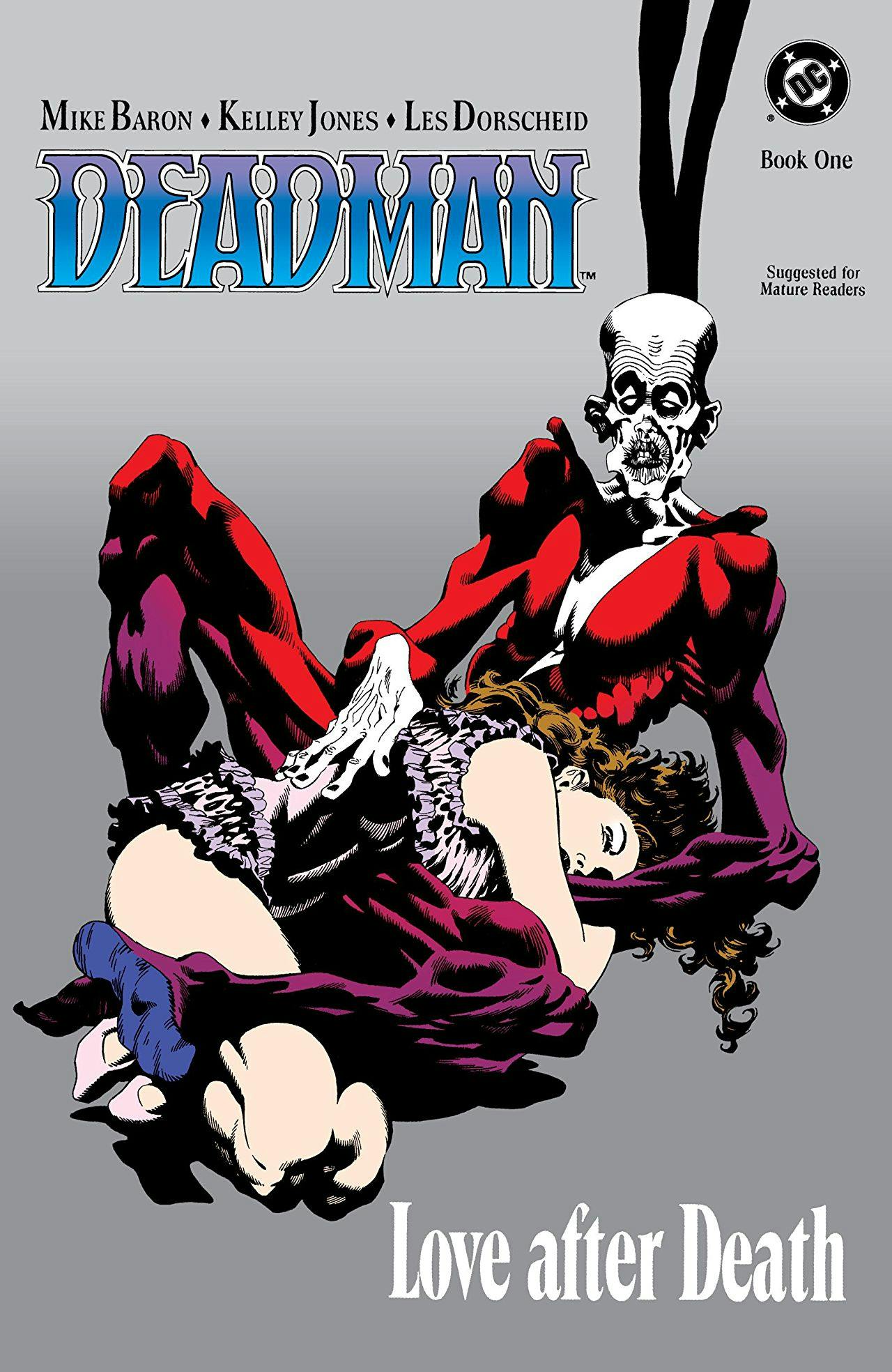 WHAT'S IT ABOUT: Ever since Boston Brand was condemned to wander the world as a spirit -- a.k.a. Deadman -- he's been denied life's joys. When Deadman investigates an abandoned circus, he receives the shock of his afterlife -- upon discovering another ghost. Brand and this deceased female aerialist fall for one another and try to maintain a relationship. They soon find, however, that ghost relationships come with the same challenges as living ones, including jealous exes. Can horror and romance mix? Or is Deadman headed for heartbreak? This story examines the emotional pathos of the afterlife, thanks to a script by writer Mike Baron -- and illustrator Kelley Jones presents Deadman at his most surreal.
WHERE TO READ IT: Deadman: Love After Death #1-2
Constantine: The Hellblazer -- "Going Down"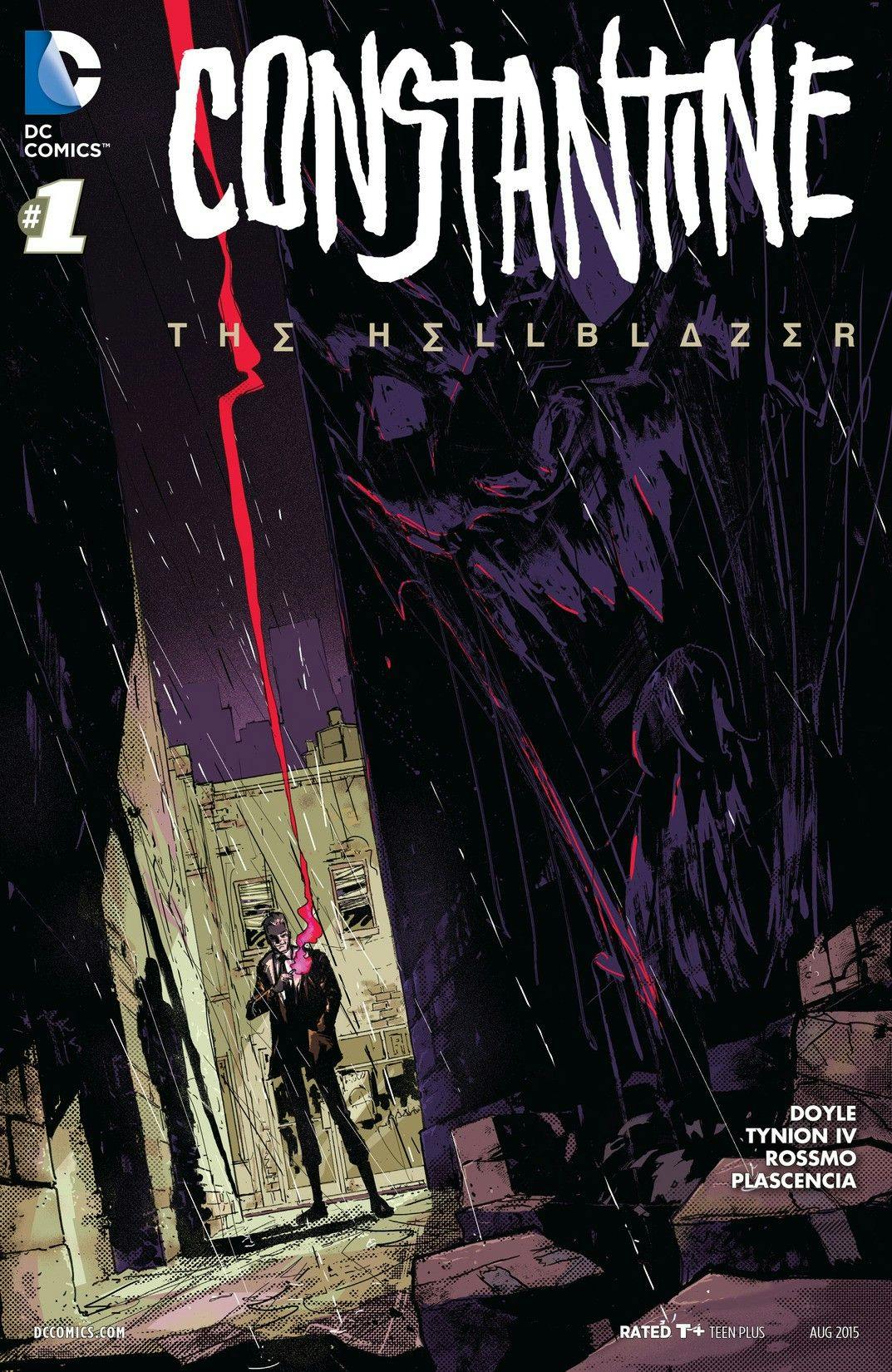 WHAT'S IT ABOUT: Occult investigator John Constantine is no stranger to the paranormal. But when a mysterious force starts murdering ghosts, he's forced to reexamine everything he knows. How can somebody kill a spirit that is already deceased, and what does this mean for the world of magic? Constantine doesn't scare easily, but the possibilities are grave enough to frighten even him. John's search for answers takes him to London, where he meets old friends and is forced to look at his own dark past. This macabre horror mystery takes the spirit of the Constantine TV series and cranks the intensity up to eleven!
WHERE TO READ IT: Constantine: The Hellblazer #1-6
Got any horror comic recommendations of your own? Share them in our Community!