Season 6 of the runaway hit series The Flash debuted on television this week, and it shows no signs of slowing down. For years, The Flash has pulled speedsters and rogues from throughout the fast franchise's long history, and this year is no different: for Season 6, TV audiences are being introduced to a terrifying new villain known as Bloodwork… a name that followers of The Flash comics may recognize from just a couple of years ago. For the uninitiated—or just as a refresher, as a cascade of events do tend to occur in Flash at lightning speed- here's what you need to know about TV's latest challenger to Team Flash.
1. HE WAS A HEMOPHILIAC
Before his metahuman transformation, Ramsey Rosso had an acute case of hemophilia: even the most minor wound he sustained would result in a catastrophic loss of blood. This proneness to life-threatening injury left Ramsey generally isolated from society, fostering his antisocial tendencies.
2. HE WORKS WITH BARRY ALLEN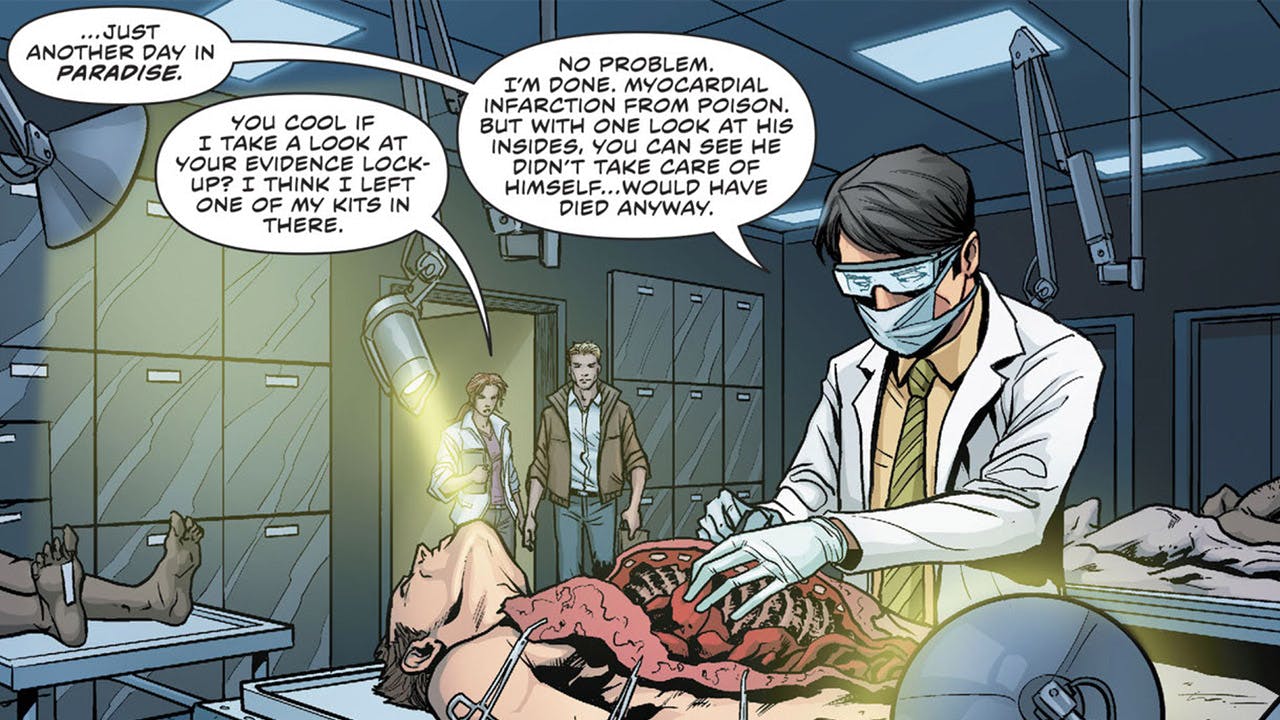 When rounding out the cast for a Super Hero, the greatest villains can often be found around them in their civilian life. Such is the case for Bloodwork, whose morose lifestyle has led him to a career in the Central City Morgue. Whenever the police need to check out a body, Ramsey Rosso is who they go to see. And with as high a metahuman crime rate as you can find in Central City, Barry Allen has venture down into Ramsey's morgue quite frequently.
3. HE'S BASICALLY INVULNERABLE

In his bloody, rolling liquid form as Bloodwork, Ramsey Rosso cannot be cut, cannot be hit, and cannot be burned. Even The Flash's lightning is shown to register little effect on Bloodwork's highly mutable form. To take him on, Barry is going to need to think particularly far outside the box.
4. HE CONTROLS BLOOD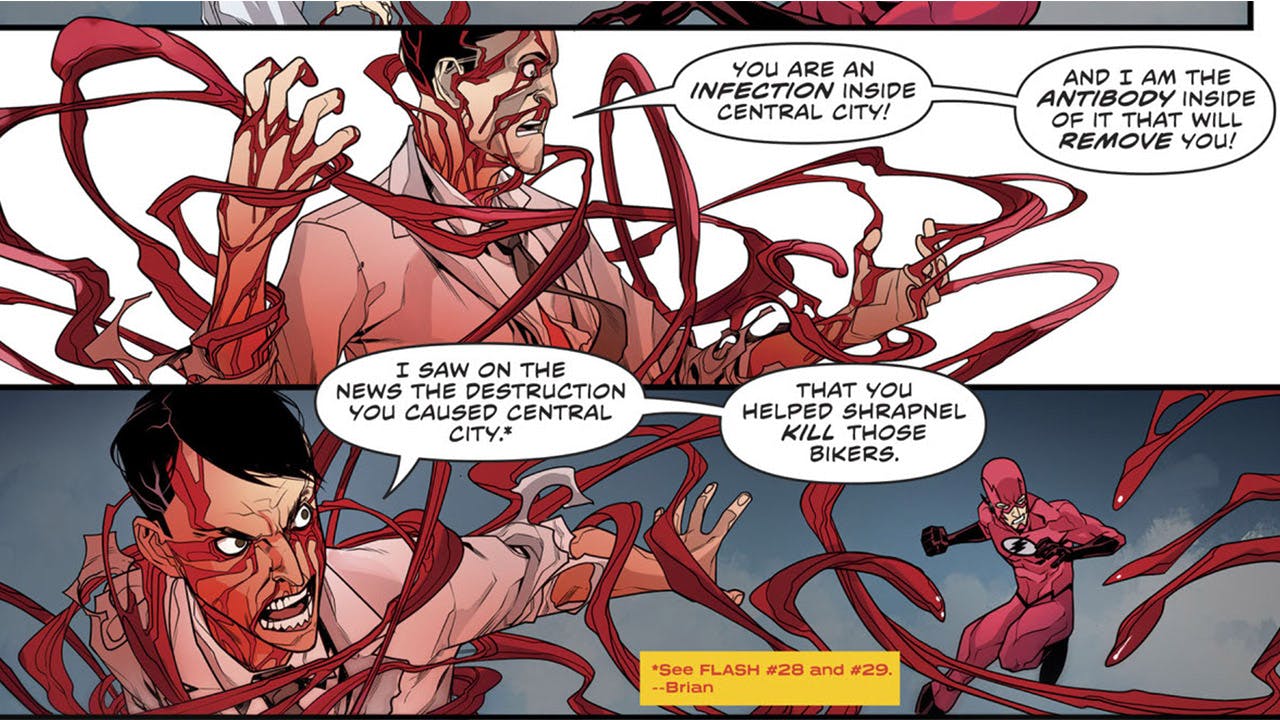 This is the big one. Bloodwork has the power to control blood. Not just any blood that happens to be lying around, but like, the juice that runs through every living human being. So… that's bad. He can make it stop. He can make it burn, and boil. He can even spontaneously generate more blood—which would be a very useful skill if he were interested in helping out hospitals.  But Bloodwork's only interest is in increasing his own power, and it'll clearly take everything Team Flash has got to stop him.
5. HE'S ON DC UNIVERSE!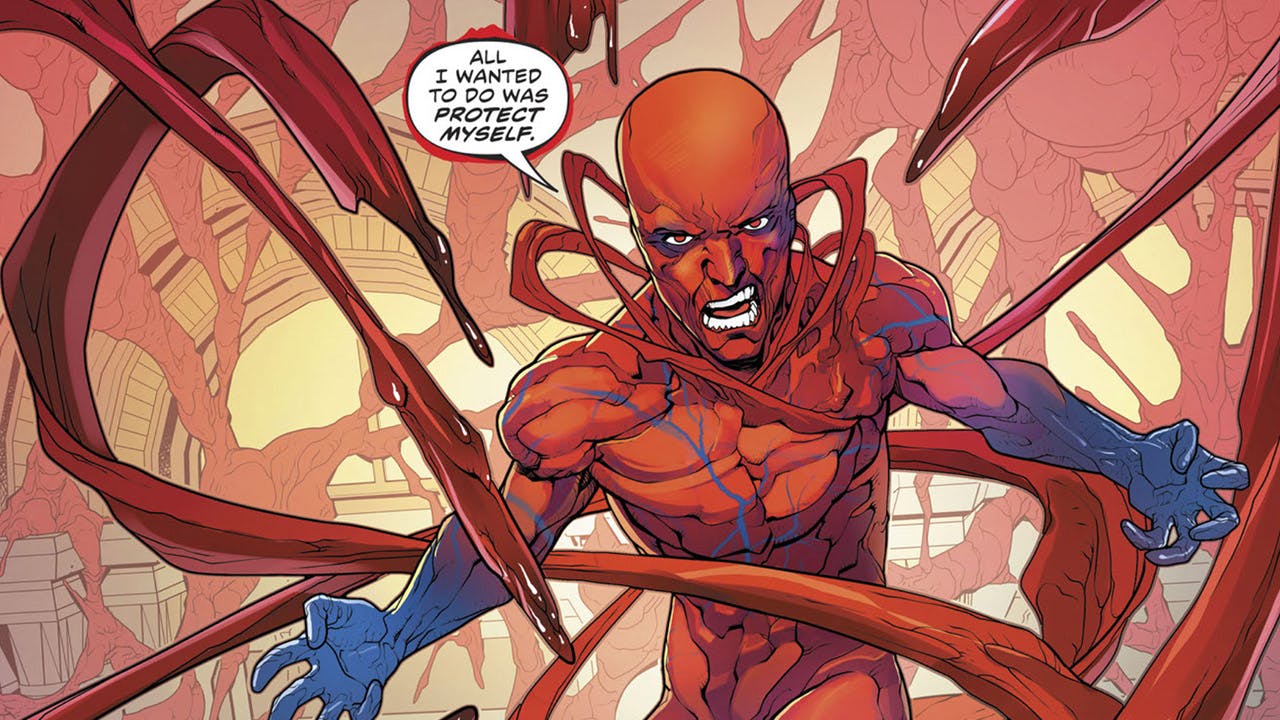 Bloodwork may have only made a few appearances so far, though that's never stopped The Flash from making a meal out of a sparingly used enemy in the past — just look at Savitar. But if you want to catch up on Bloodwork yourself, you can check out his first major story arc by reading The Flash #28-31 right here! In just a few short issues, you too can be caught up with Bloodwork in a… well, you know.
Will Barry and the rest of Team Flash be able to take on Bloodwork? Sound off in our Community!