After months of anticipation, Doom Patrol season 2 has arrived! That's right, DC Universe's strangest original series is back, and our senses will never be the same. If you need to prep your normalcy barometer before streaming the first three episodes, here are some comics that will enhance your viewing experience.
"CYBORG"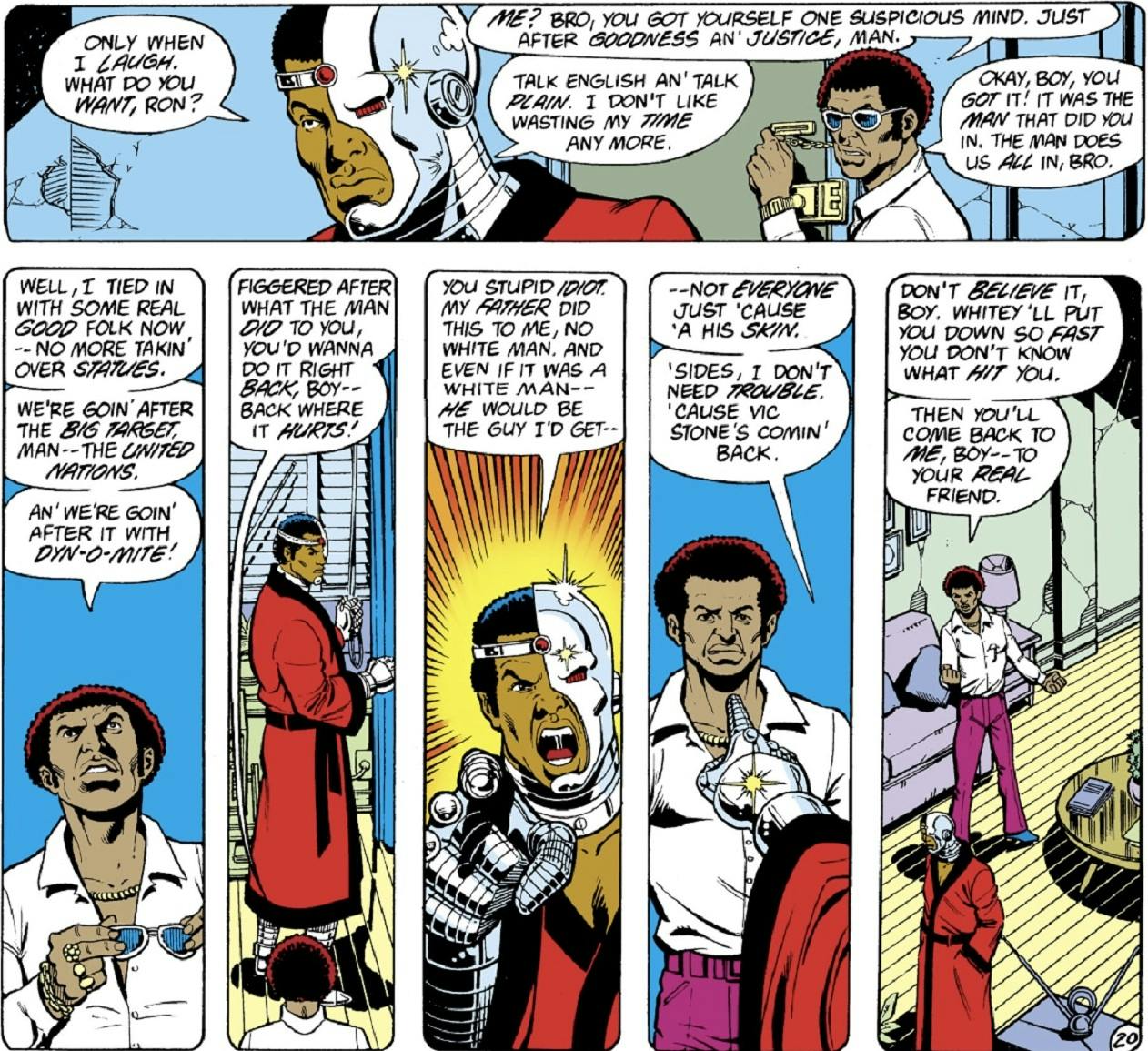 The Story: While on a camping trip with his Teen Titans teammates, Cyborg reminisces about his childhood, and the circumstances that led to him becoming half-machine. Throughout his life, Victor has been tempted by Ron Evers, a childhood friend who brings out his worst instincts. After becoming Cyborg, Victor faces a crossroads as Ron tries to get the disillusioned hero to join him for a life of crime.
Where to Read It: 1982's Tales of the New Teen Titans #1
Season 2 Tie-In: Doom Patrol Season 2 reimagines Ron Evers as a female military veteran named Roni Evers. Will she be a bad influence for Victor like her comic counterpart was, or will she help Cyborg reach his heroic potential. This is Doom Patrol, what do you f**king think?
"MAN OF MUSCLE MYSTERY"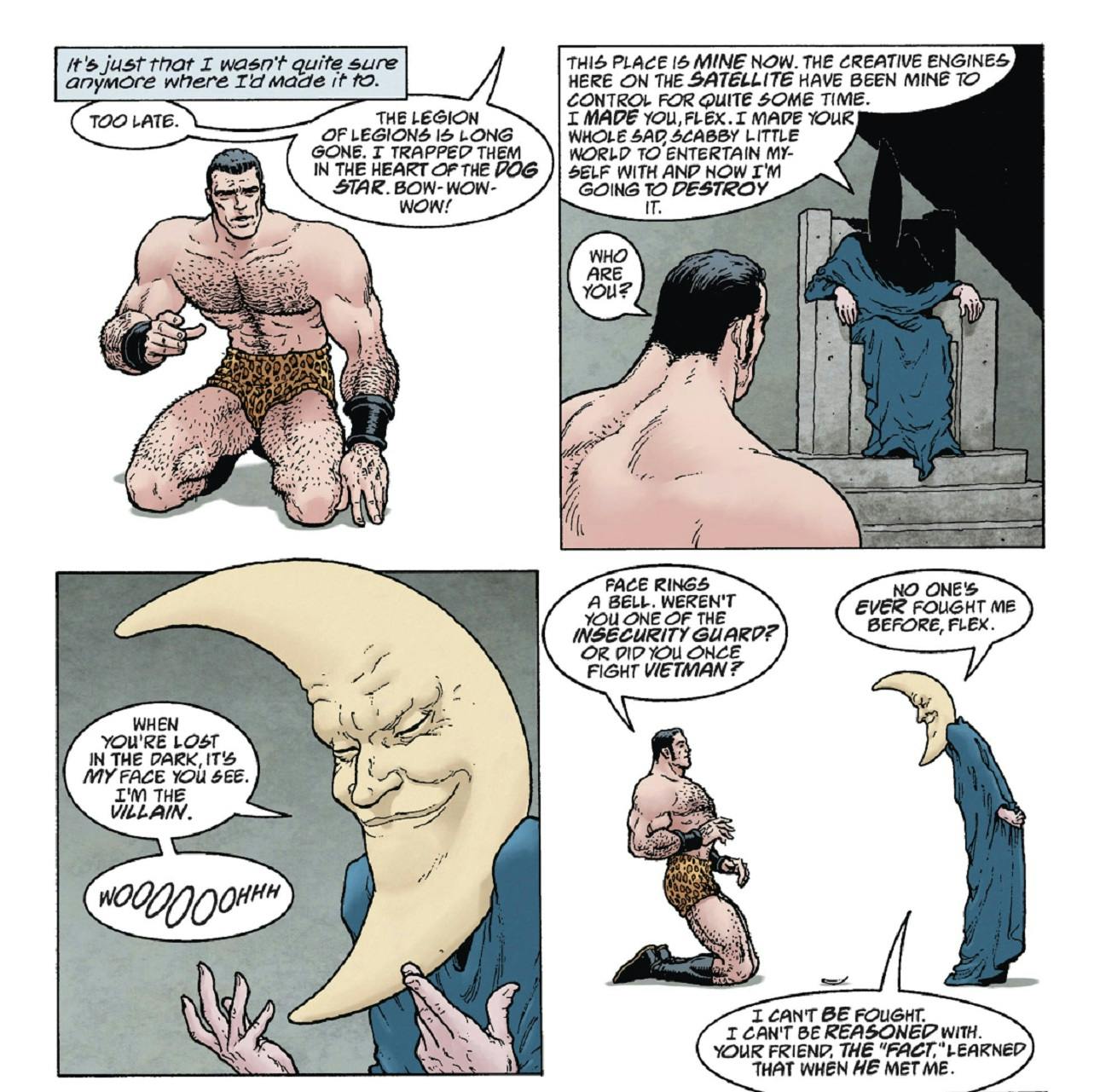 The Story: When his former partner the Fact goes missing, Flex Mentallo embarks on a mind-bending adventure to find his friend. Fourth walls are broken, things get meta, and strange villains show up, as Flex unravels a cosmic conspiracy. You've never seen the Hero of the Beach quite like this.
Where to Read It: Flex Mentallo #1-4
Season 2 Tie-In: Guess what? Everyone's favorite beefcake will be returning next week in Doom Patrol 2-04 "Sex Patrol." If last season taught us anything, we should expect the unexpected around Flex, and pack a change of pants in case he flexes the wrong muscle. This limited series is an underrated Grant Morrison gem that takes the strangeness of Doom Patrol and turns it up to 11. It's the perfect way to whet your appetite for Flex's return and calibrate your mind for the rest of season 2's strangeness.
"THE BUTTERFLY COLLECTOR"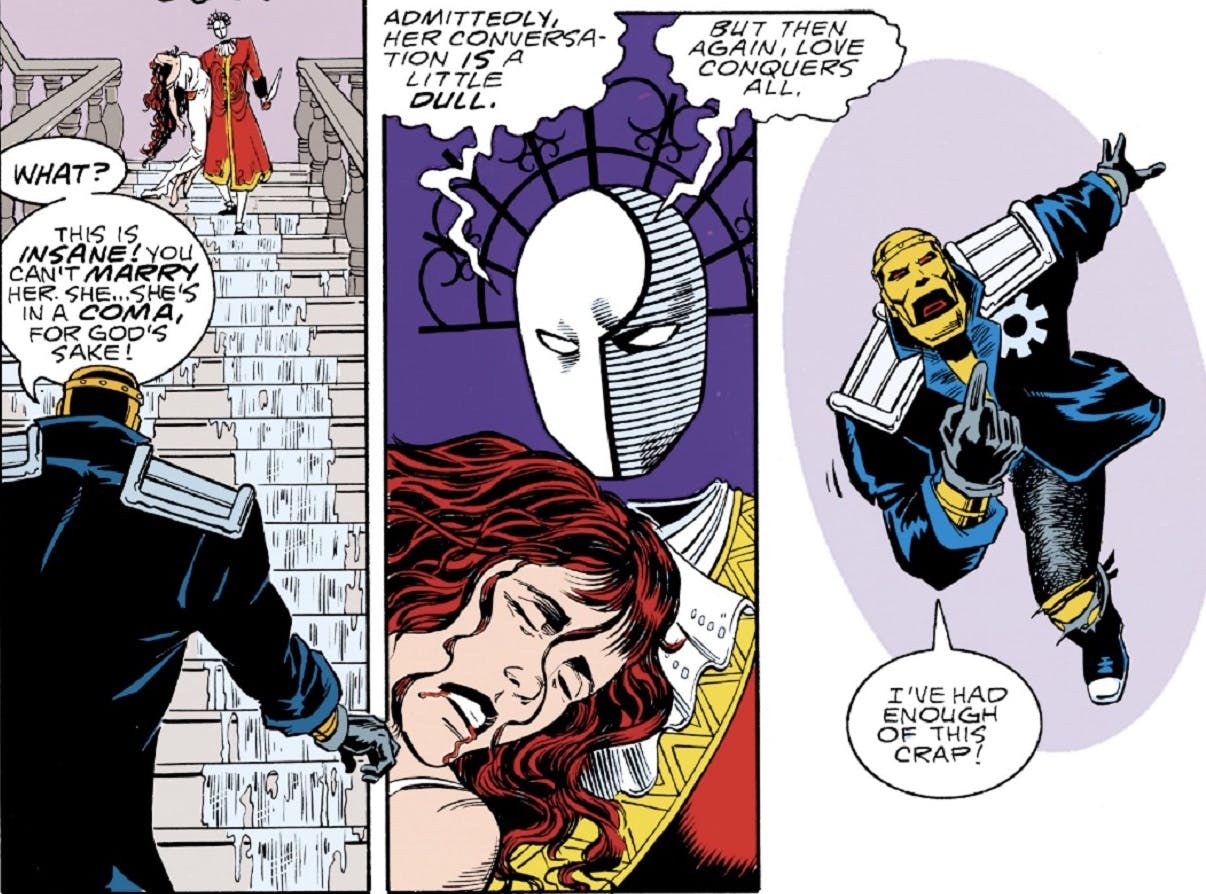 The Story: Red Jack is a godlike maniac who is ready to take on his next challenge – fatherhood. He has the power to turn his victims into butterflies, but asexual reproduction is too advanced for him, so he kidnaps Doom Patrol member Rhea Jones to bear his child. Rhea is still comatose from a previous battle, so it's up to the rest of the Doom Patrol to come to her rescue.
Where to Read It: 1989's Doom Patrol #23-24
Season 2 Tie-In: Red Jack makes his live-action debut in Doom Patrol 2-03 "Pain Patrol," and your senses will never be the same. If you thought the streaming version of Red Jack was creepy, wait until you see his comic counterpart dragging a comatose body around like a rag doll.
"IMAGINARY FRIENDS"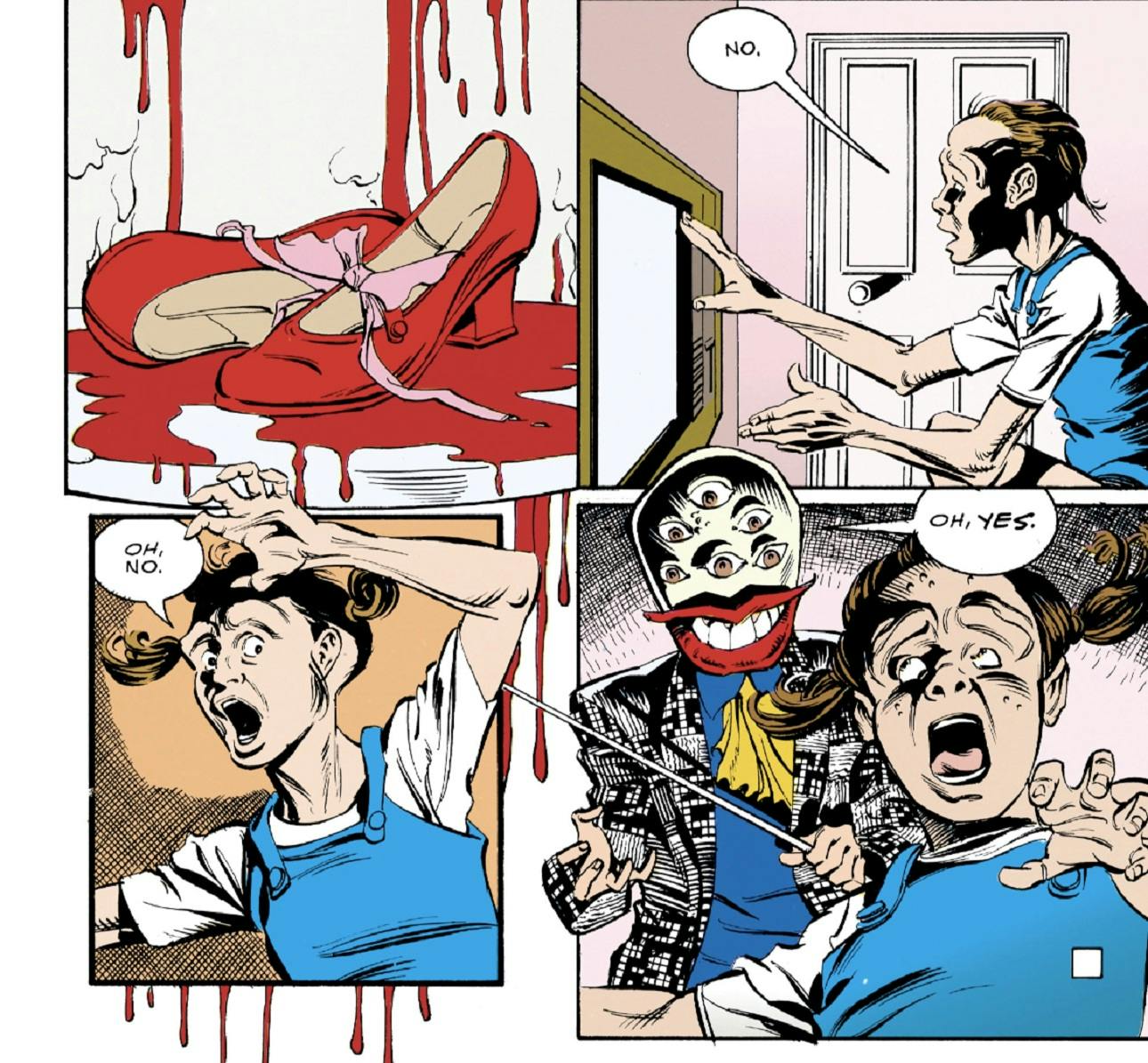 The Story: Have you ever heard the expression "let your imagination run away with you?" Dorothy Spinner takes that to a new level when her anxieties allow her imaginary friends to invade Doom Patrol headquarters. It's up to Joshua Clay to get Dorothy under control, before her conjured creatures become uncontainable.
Where to Read It: 1989's Doom Patrol #25
Season 2 Tie-In: Dorothy and her imaginary friends are going to be front and center this season, and this story is a great way to see her full potential.
"DYING INSIDE"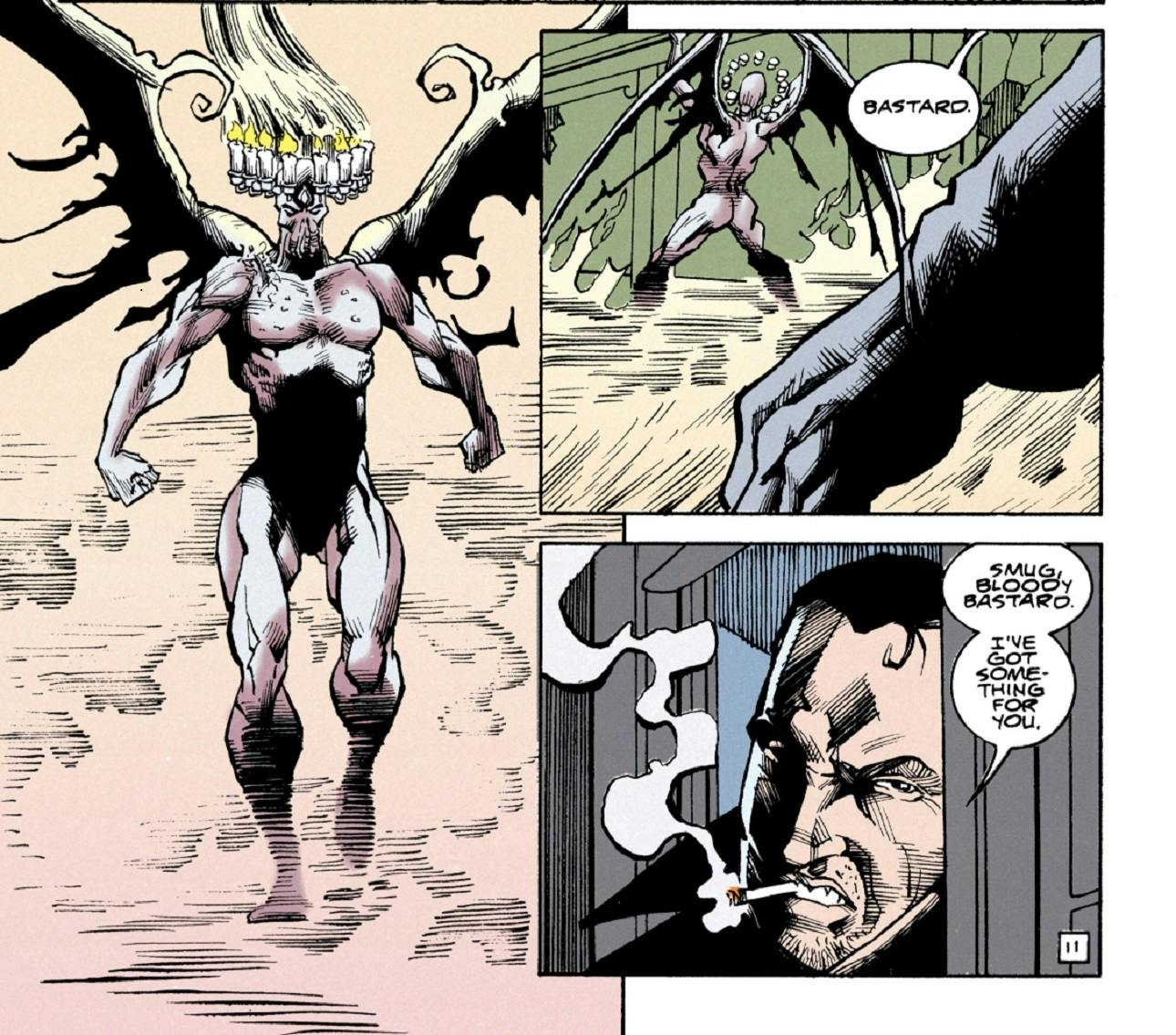 The Story: This is where everything hits the fan. The Chief turns on the Doom Patrol, revealing that he was lowkey evil this whole time, and Dorothy's deadliest creation – the Candlemaker – is unleashed upon the world. The Candlemaker is the stuff nightmares are made of, and the Doom Patrol's roster is weaker than ever. Can the team stop Dorothy's darkest creation?
Where to Read It: 1992's Doom Patrol #57-61
Season 2 Tie-In: The very first scene of the premiere makes it clear – the Candlemaker is going to be a big problem this season. If the circus slaughter wasn't enough to make you dread Dorothy's imaginary monster, then wait until you see what he did in the comics, like ripping Niles Caulder's head off his body! Reading these issues will make you even more excited to see how the Candlemaker saga will unfold this season.
What are your Doom Patrol comic recommendations? Let us know in our Community!