Why the cold shoulder? Just chill out, and be cool... Now that we got the ice puns out of the way, it's time to get to know Mr. Freeze better. Gotham's coolest villain recently appeared on the latest episode of DC Universe's Harley Quinn, "Thawing Hearts," making this the perfect time to learn some "Freeze Facts." Here are 5 things you didn't know about Mr. Freeze...
MR. FREEZE WAS NOT HIS FIRST VILLAIN NAME
Not everyone gets their super-villain name right the first time, and when the Dynamic Duo first tangled with Mr. Freeze in Batman #121, the ice-themed crook was calling himself Mr. Zero. When George Sanders played the villain on the 1966 Adam West Batman television series, the name Mr. Freeze was used for the first time. The name stuck, and Freeze's comic book counterpart adopted it when he returned in Detective Comics #373. The name was cool, but that early spaceman version of his costume was not.
NORA ISN'T HIS ONLY MRS. FREEZE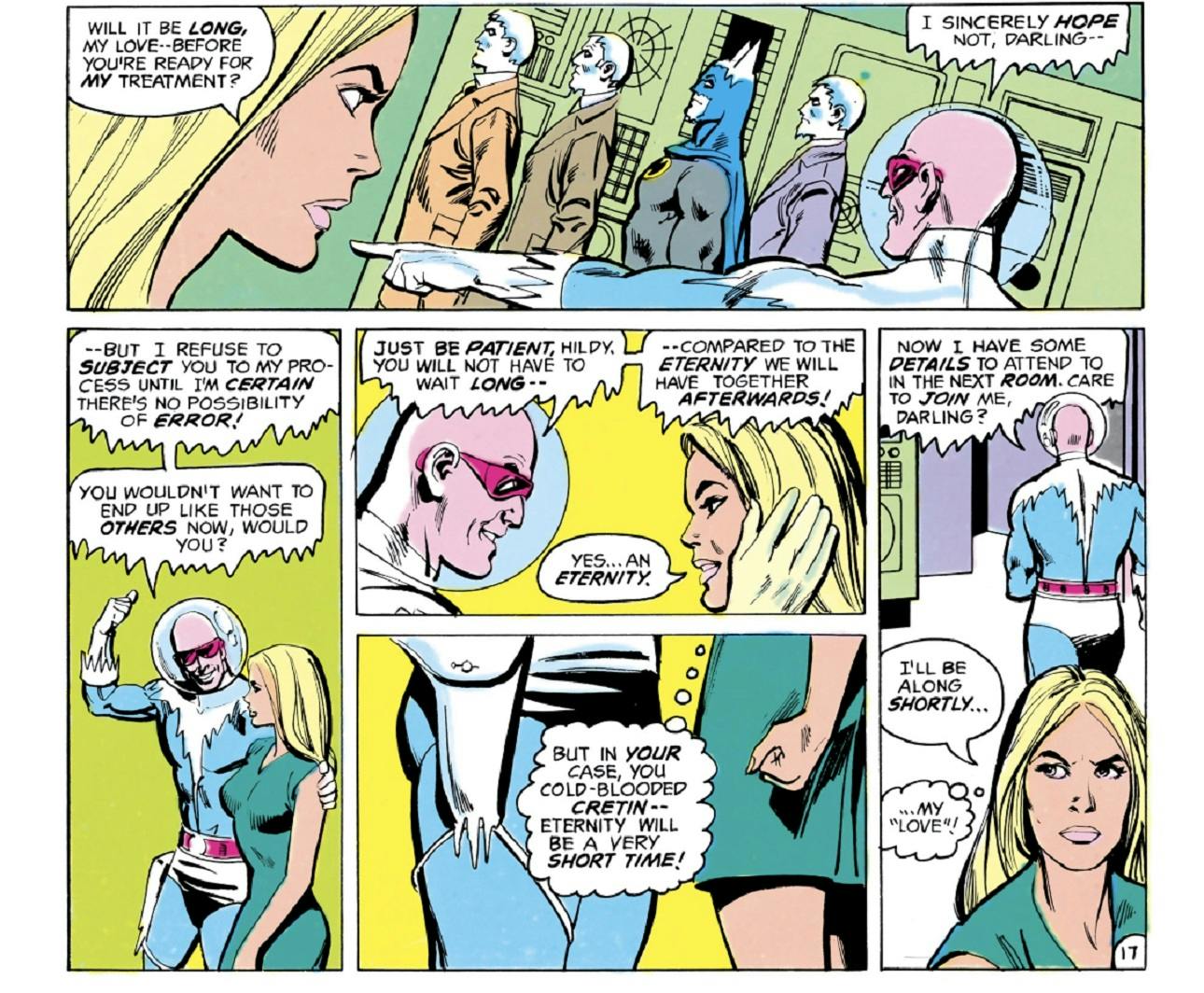 Years before Freeze's wife Nora was introduced in Batman: The Animated Series' "Heart of Ice," the villain attempted to cryogenically preserve another blonde beauty in Batman #308. Due to his unique biology, Freeze thought he was destined to live alone as an immortal without finding love, until he met Hildy. Freeze searched for a way to give Hildy the same frosty physiology he had so they could grow old together. Hildy played along, but she secretly despised Freeze, and was only in it for the immortality. Who would've thought that an iced-themed villain could be so unlucky with love?
HE WAS KILLED BY THE JOKER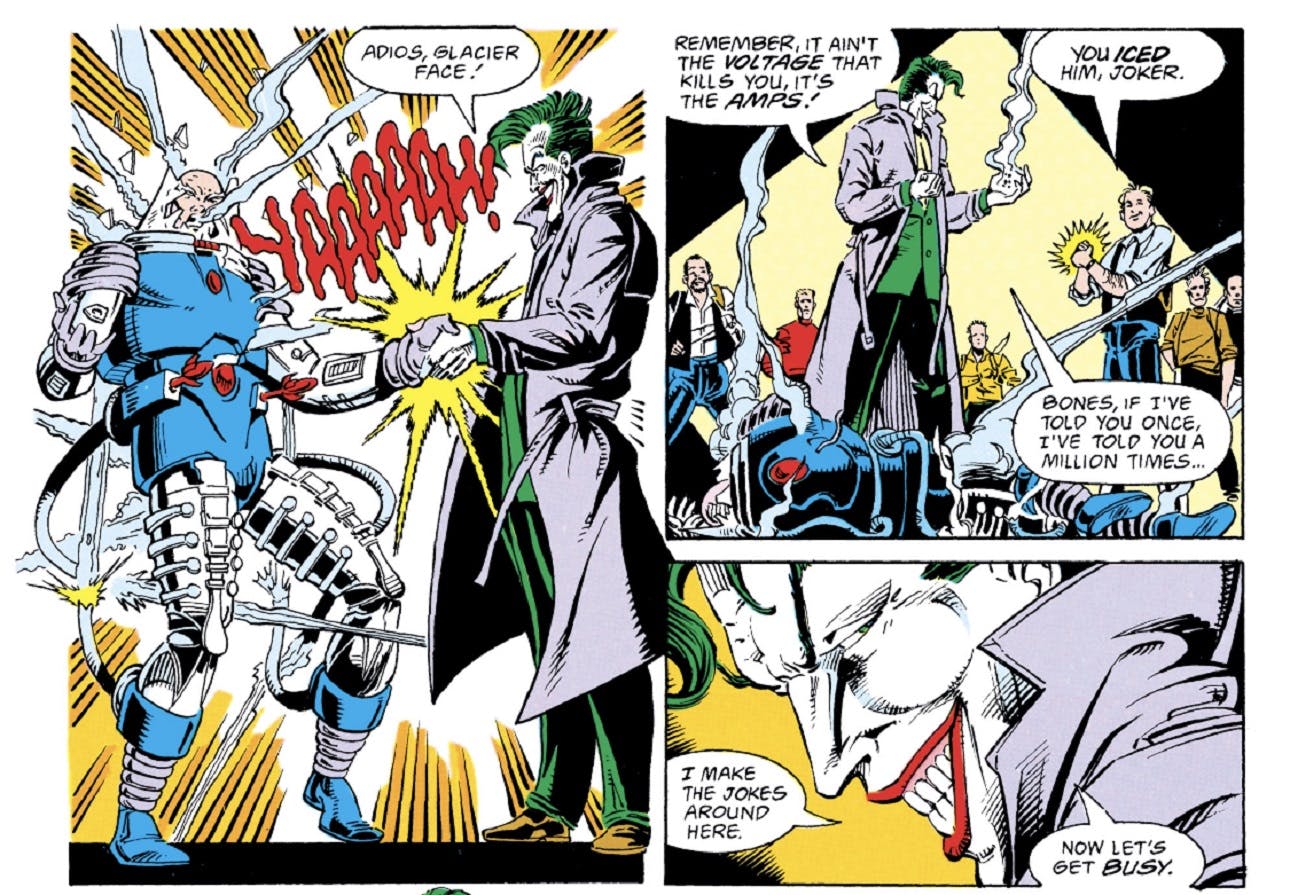 Mr. Freeze is part of a very prestigious club of people who can say they were murdered by the Joker. In Robin II: Joker's Wild #1 Freeze tried to take over the Joker's old gang while the Clown Prince of Crime was incarcerated. The Joker, however, never stays caged for long, and once he escaped he took his gang back and quickly disposed of Freeze. A few acid shots and an electrocution iced the villain, but like the actor who played him in 1997's Batman & Robin, he'd be back. In Detective Comics #670 Freeze returned, after being rejuvenated in a block of ice.
NORA'S COMIC BOOK CURE DIDN'T GO WELL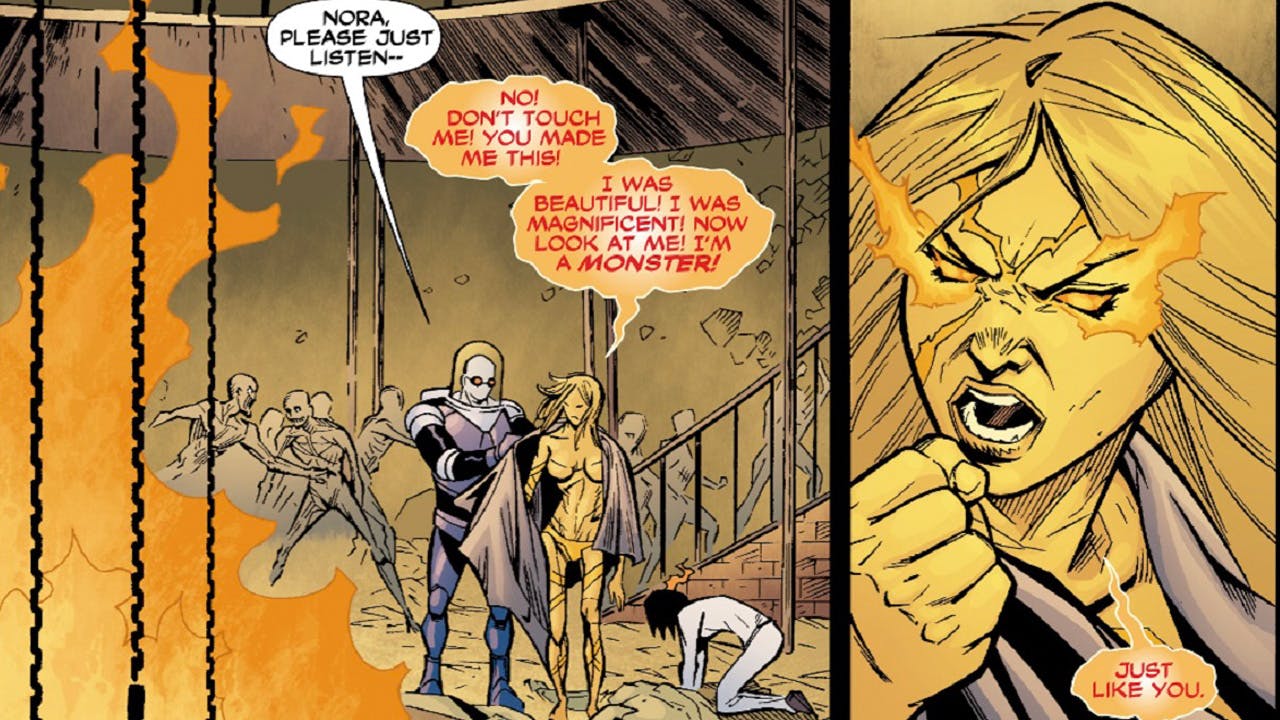 Have you ever wondered what would happen if Victor was actually able to revive Nora? This was explored in 2005's Batgirl #69-70 when Mr. Freeze threw his wife into a Lazarus Pit. The Nora who emerged wasn't the sweet woman Freeze remembered. She was covered in flames, and had the powers, and complications, of the Pit. She resented Victor for what he had done to her, and wanted nothing to do with him. Rechristened as the villainous Lazara, Nora fled away to parts unknown.
HE WAS ONCE DEFEATED BY A HUG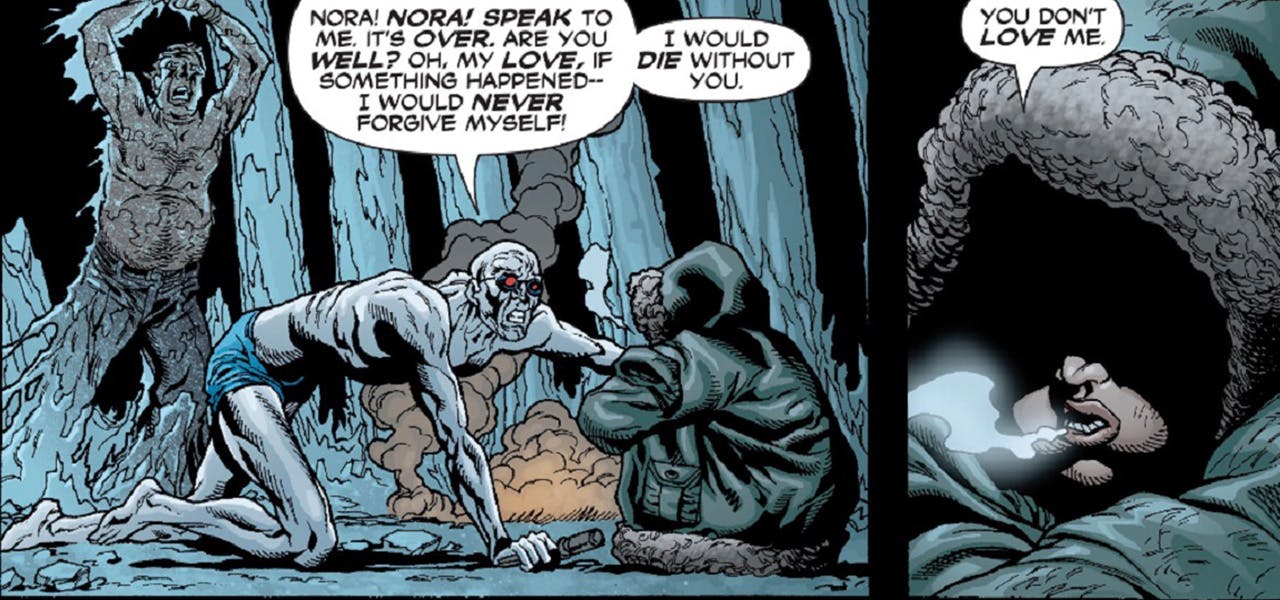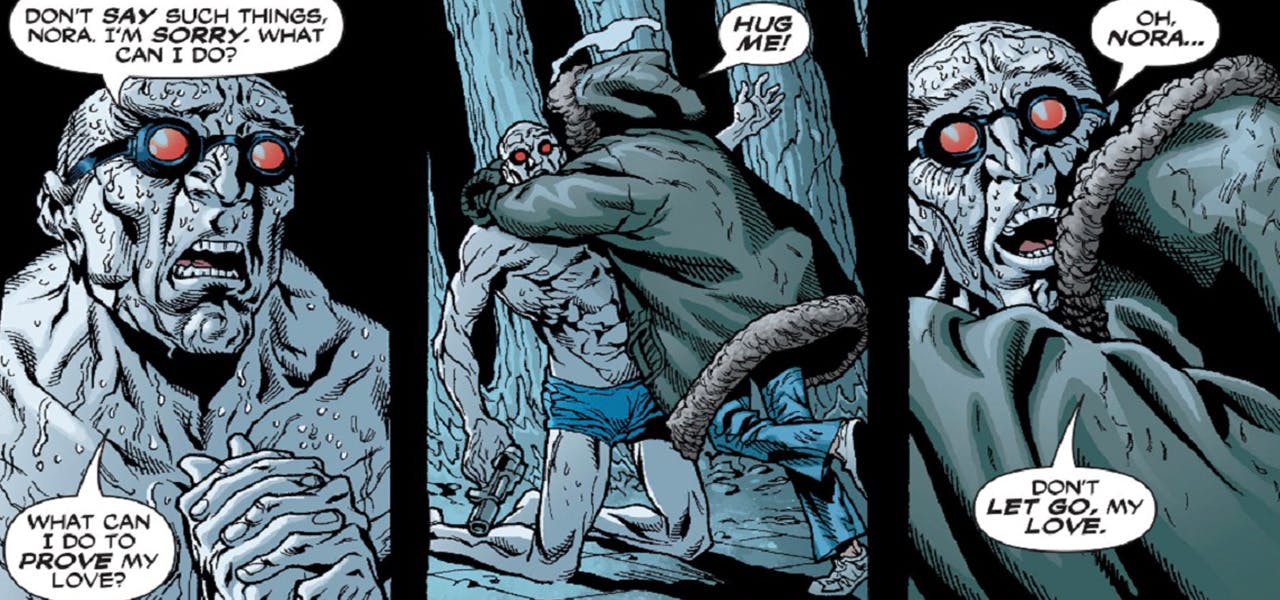 For a villain who is known for having an emotional backstory, it should come as no surprise that Mr. Freeze was once defeated by a mere hug. In Detective Comics #805 a hostage named Michelle manipulated Freeze into hugging her. Michelle's body warmth raised Freeze's temperature, causing the villain to become easily incapacitated. Maybe the Dark Knight should try that trick sometime.
Do you know Mr. Freeze cold? Let us know in our Community!