What's cooler than watching DC Universe's Titans? How about watching it on your couch with the cast? On Thursday, December 5th, Curran Walters (Jason Todd) and Chelsea Zhang (Rose Wilson) stopped by the DC Daily couch to join the panel for a special watch-along of the Titans season 2 finale "Nightwing." One of the best parts about watching Titans alongside the cast is the little pieces of behind-the-scenes trivia they casually dropped. Here are 5 of the coolest things we learned from the JayRose (Yeah, we ship it) Watch-along.
STUNT TRAINING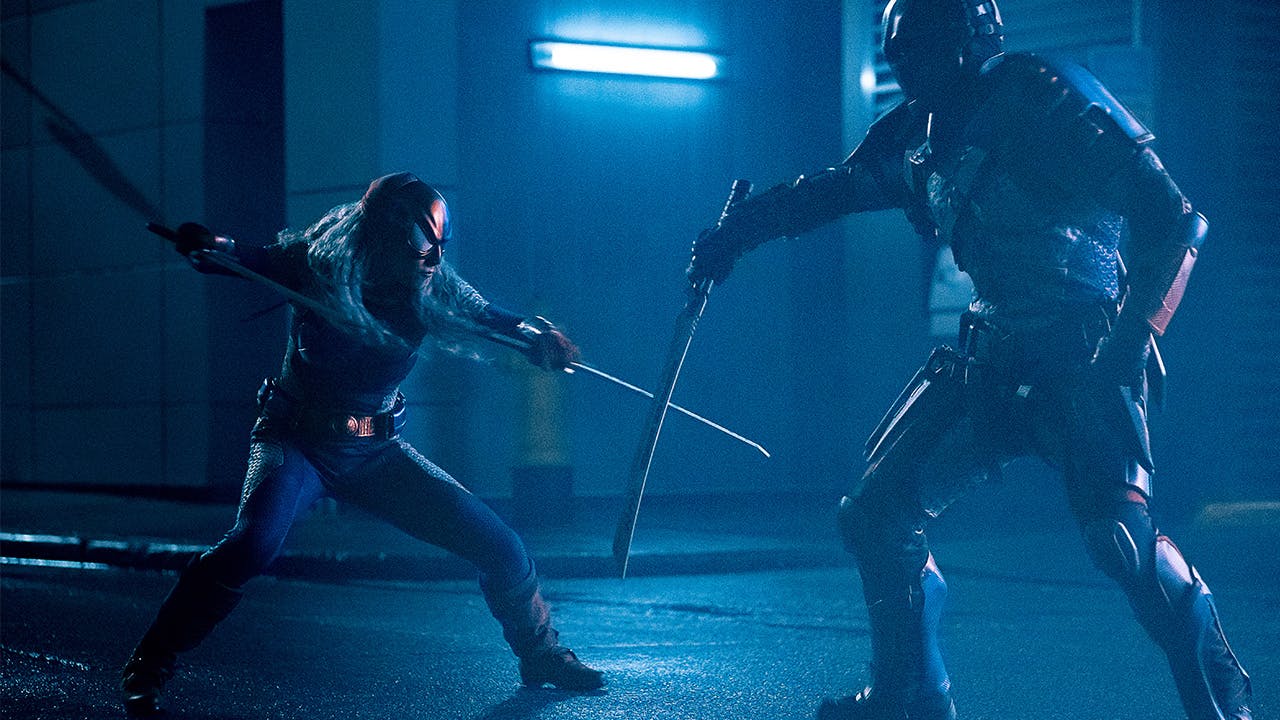 The fights on Titans have been breathtaking this season, and Curran Walters gave us some insight on how much preparation they take. "If we have a big fight, sometimes the stunt coordinators will train for three to four days before. But sometimes we're doing a fight and have twenty minutes to rehearse before the fight." "They prepped me a lot," Zhang added. "I had to learn double-swords, so they actually flew in somebody who specializes in that."
JASON TODD'S POTTY EMERGENCY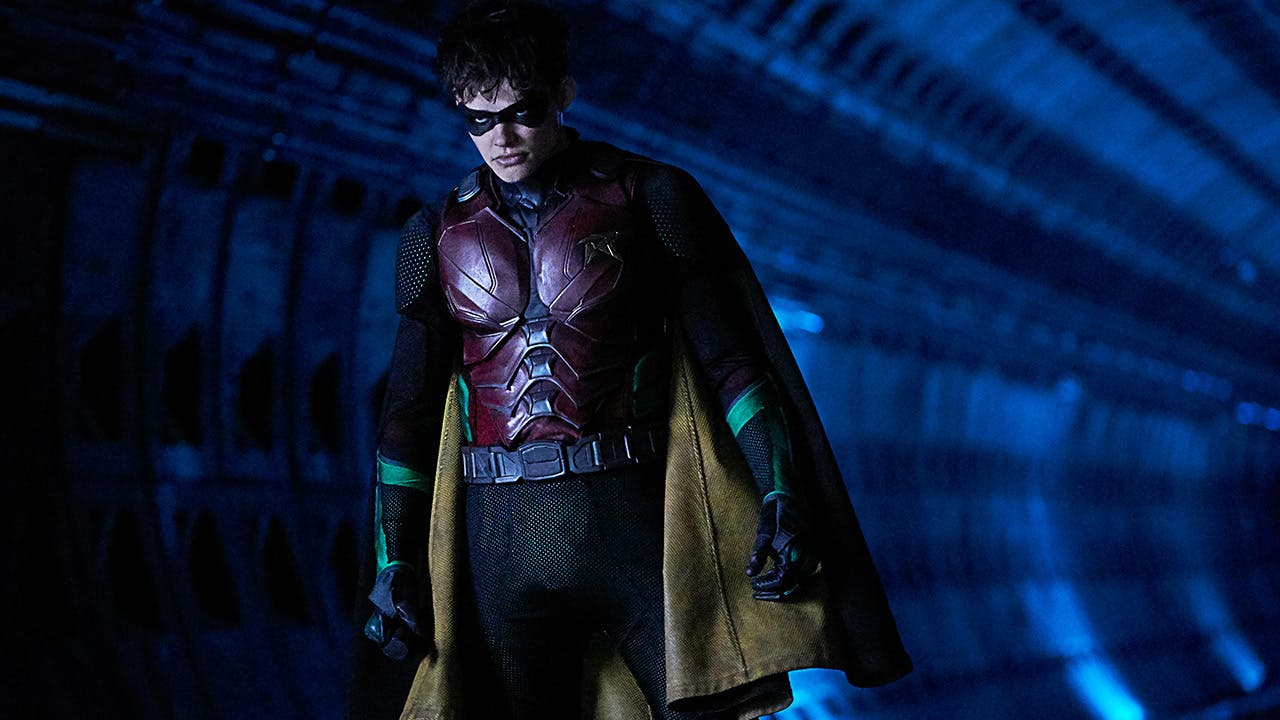 Those Titans costumes look pretty sick, but have you ever wondered how hard they are to dress or undress in? Curran Walters discovered the downside of this during a day of shooting when he needed to visit the restroom. "I had to go to the bathroom so bad one day, and the belt wouldn't come off because it was stuck. It was squeezing my bladder, so I had to remain calm and people had to come and screw it off for ten minutes." Ouch! If you ever find yourself recruited by the Titans, make sure you use the bathroom before going out on patrol.
CHELSEA CHANELLING CHELLA
Remember that scene from the finale where Jericho took over Rose's body to flip Nightwing the bird? Fans have noticed that Zhang did an uncanny job copying the body language of Chella Man, the actor who plays Jericho. Zhang studied Chella's movements so she could get it right. "I actually took a video of Chella doing it. We had a little rehearsal before and I was able to study his mannerisms."
TITANS: THE MUSICAL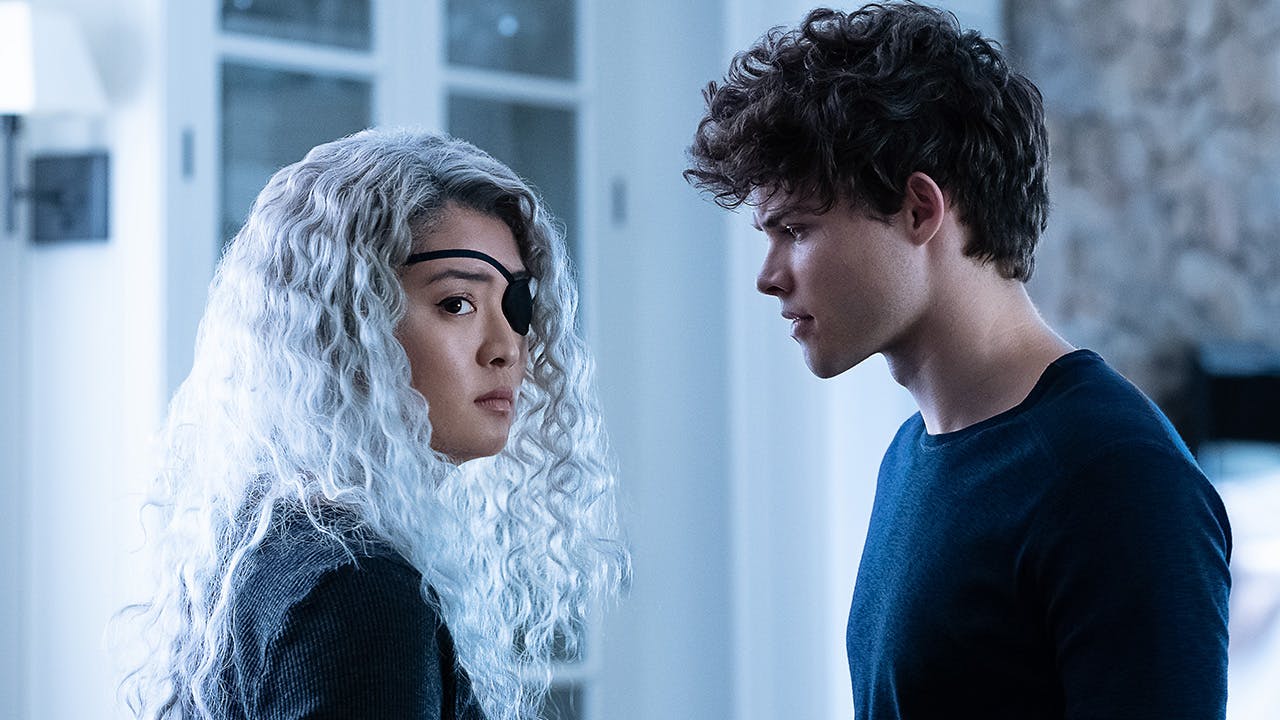 We've seen the Arrowverse do their own musical numbers, and it turns out that Titans almost had one as well. When Jason Todd recites the lyrics of West Side Story to Rose in the episode "E.L._.O", the original script had a bit more glee. "Originally I was supposed to sing, but I don't sing," Walters revealed. "They had us going to voice lessons and stuff because they wanted us to recreate West Side Story," Zhang added. #releasethemusicalcut
BIRD ON A BIKE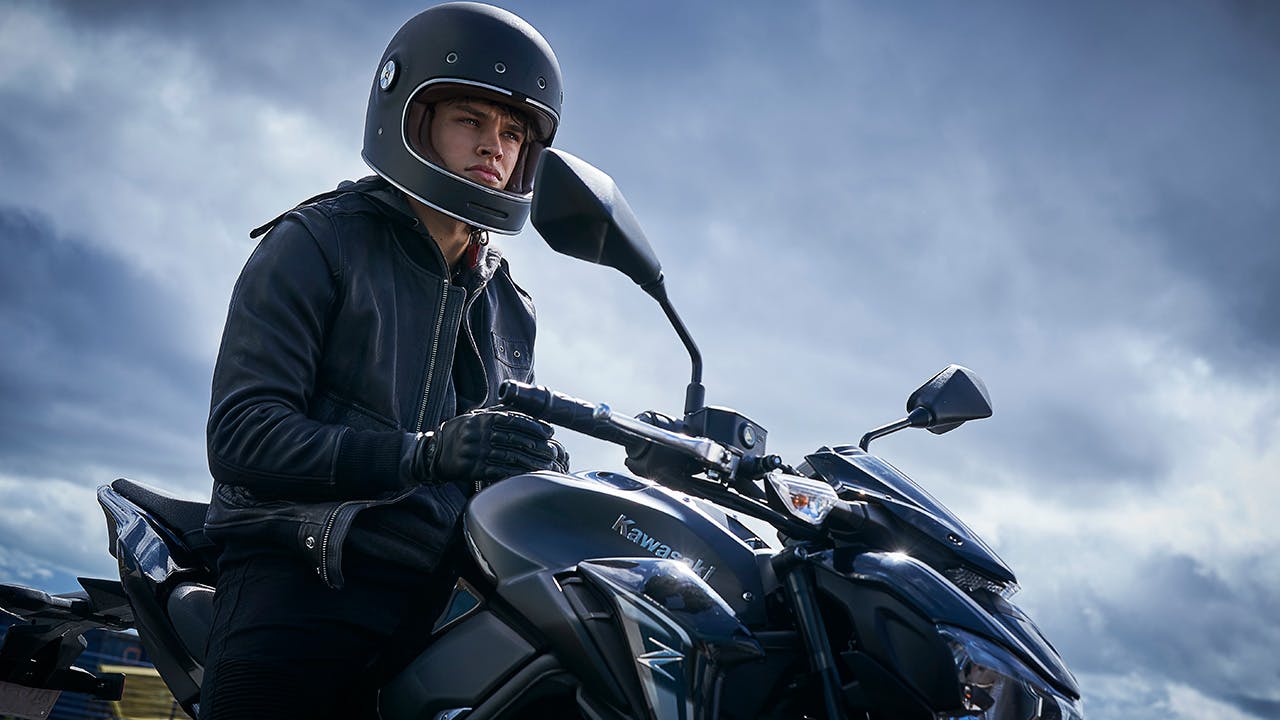 Viewers have been speculating about what Jason was up to at the end of the finale when he rode off on his motorcycle. That's another benefit to having Curran Walters on the couch, because he gave us a very introspective answer. "I think at that moment he felt so betrayed by the Titans, and left out. But he was still there for Donna and wanted to show up. When Dick saw him, it was that brotherly moment. They knew what they had, but they don't have it anymore. Jason's going through a lot at that moment for sure." Could the Red Hood be far behind?
For more behind the scenes fun with JayRose, check out the rest of their DC Daily segment.
Do you ship Rose and Jason? Let us know in our Community!