Good evening, one and all. Tonight concludes our series on The 13 Days of Halloween, where we've taken you upon a tour of terror throughout the DC Universe archives. We've revisited well-worn classics, trick-or-treated at houses of both Mystery and Secret, traveled to a nightmare future, and learned to never underestimate the most seemingly benign villains. But DC Universe readers in the mood for tales of the macabre, there's no better place to be than Arkham — which, upon nights such as these, could more appropriately be called… Joker's Asylum.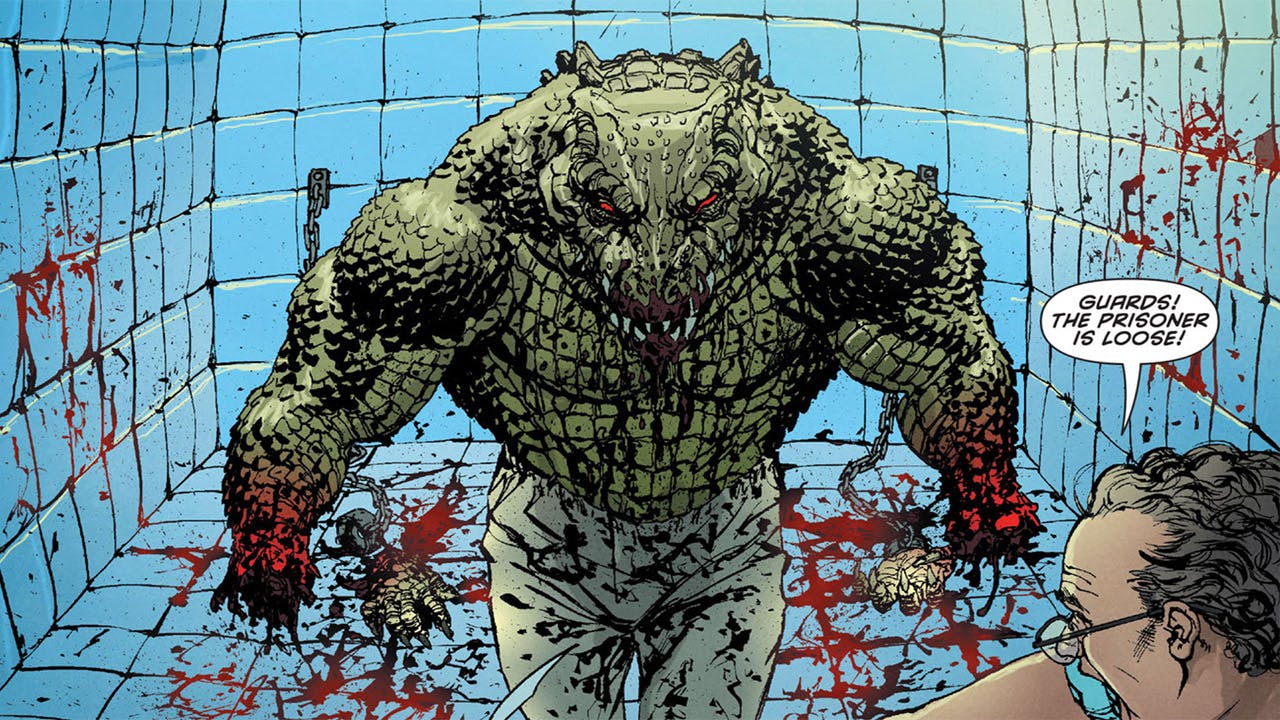 In the late '00s, Joker's Asylum was a feature which ran for ten standalone issues, all inspired by DC's genre defining Bronze Age horror titles. But this time, instead of Cain or Abel, Destiny or the Witches Three, Madame Xanadu or… Elvira, that one time… your horror host for each tale was none other than The Joker himself: addressing the reader directly as he unveiled a story each issue about a different iconic Batman villain, each one by a completely different creative team.
What does Joker's Asylum have to offer you? If you're a Batman fan of any stripe, quite a lot. The first, a personal favorite, is about The Joker himself commandeering a popular game show for a twisted competition of his own. The second is a tale of The Penguin, laying out his tragically misunderstood disposition from childhood to present day. Then a tale of Poison Ivy, delivering ecological justice for the plants of the Earth which cannot protect themselves from corporate greed. A Heathers-like Scarecrow story, where Jonathan Crane teaches an unpopular school girl how to get her revenge through the power of fear. A two-faced tale of Harvey Dent, who shows a Gotham firefighter to see the world through his mismatched eyes.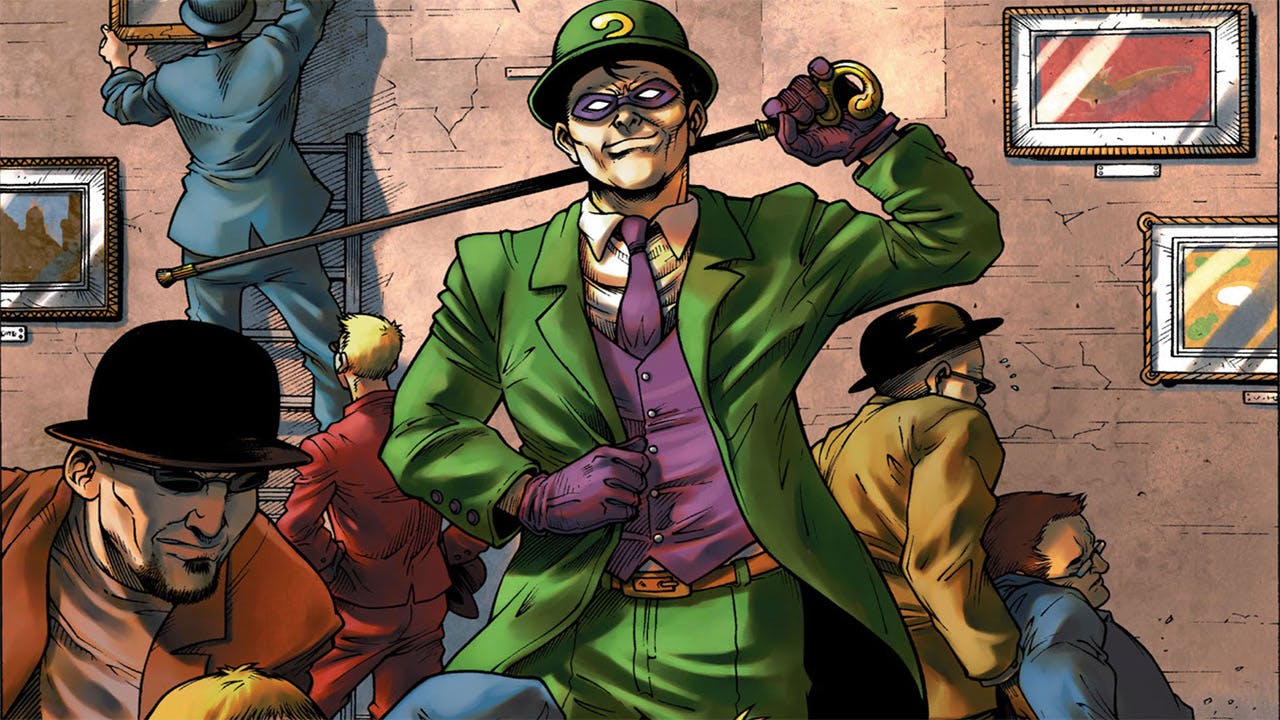 What else, you ask? How about a Riddler story which, for once, is an actual complex riddle in and of itself? A gleeful Valentine's Day special starring DCU's queenpin Harley Quinn, doing whatever it takes to spend her special day with Mr. J? A deep dive into the deceptively naïve Wonderland of the Mad Hatter's mind? A tragic tale of Killer Croc, trapped in a cycle of acceptance, exploitation, love and loss? Or perhaps you'd like to attend a ritual by the Cult of Clayface, one of Gotham's many misled groups which idolize those who bring terror and destruction into Gotham's streets?
In the past, many have said that the best part of the Batman mythology is not the heroes who leap across the city's rooftops, but the villains who skulk in its shadows. Maybe, maybe not. But for readers of that ilk, Joker's Asylum is a full-sized candy bar of a Halloween treat ripe for the taking.