On Saturday, August 22nd we entered DC FanDome: Hall of Heroes -- and we haven't been the same since! The entire 8-hour digital event was filled with surprises, from thrilling new trailers to unexpected character reveals. Here are 10 times the Hall of Heroes made us lose our friggin' minds...
THAT EPIC WONDER WOMAN 1984 TRAILER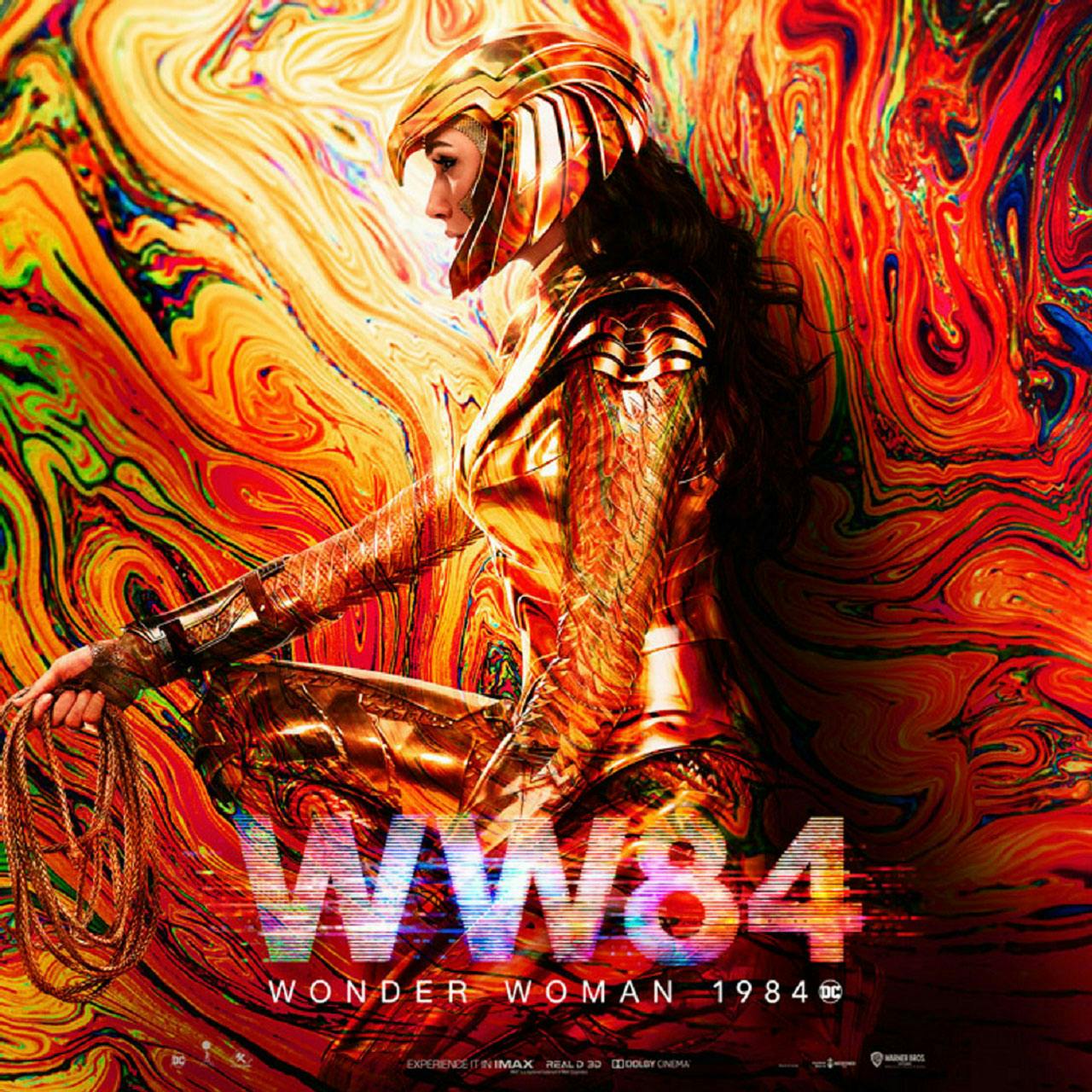 The day began with a wonderfully entertaining Wonder Woman 1984 panel, including director Patty Jenkins, star Gal Gadot and the film's cast. They gave us some teases that made us even more excited for the upcoming sequel film. The cherry on top was Lynda Carter calling in to surprise everybody, making this a multi-generational Wonder Woman lovefest. As if things couldn't get any better, a new trailer for Wonder Woman 1984 debuted and it is breathtaking! 
GOTHAM KNIGHTS VIDEO GAME ANNOUNCEMENT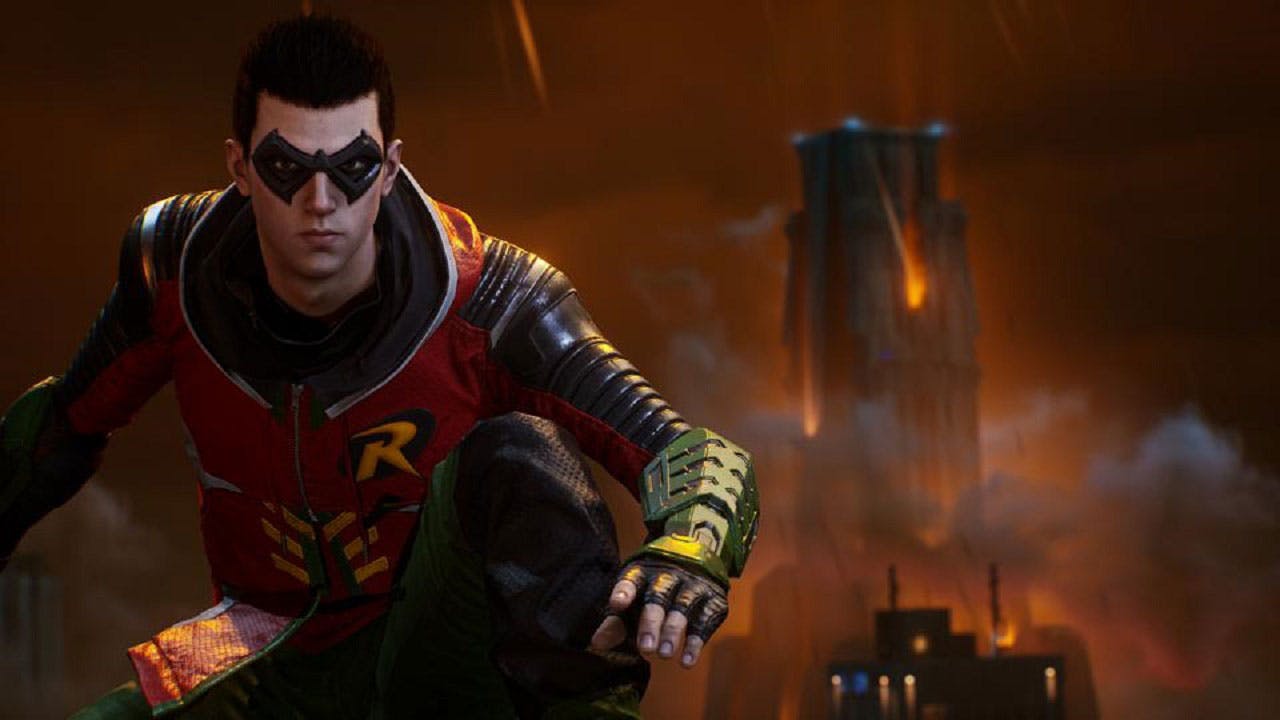 When WB Games Montreal said they were announcing a new video game, everybody had their theories on what it would be, but no one came close. Once the trailer for Gotham Knights dropped, fans were overwhelmed with anticipation, with some non-gamers making plans to buy their very first console. Batman is dead, and it's up to Nightwing, Red Hood, Batgirl, and Robin to protect the city. The game appears to be be inspired by writer James Tynion IV's Detective Comics run, and writer Scott Snyder and artist Greg Capullo's "Court of Owls" epic, which will surely make it essential for Batfans around the world. We loved seeing our favorite Bat family members in action, and can't wait to don their masks when the game is released. 
THE HILARIOUS ANIMATED SEGMENTS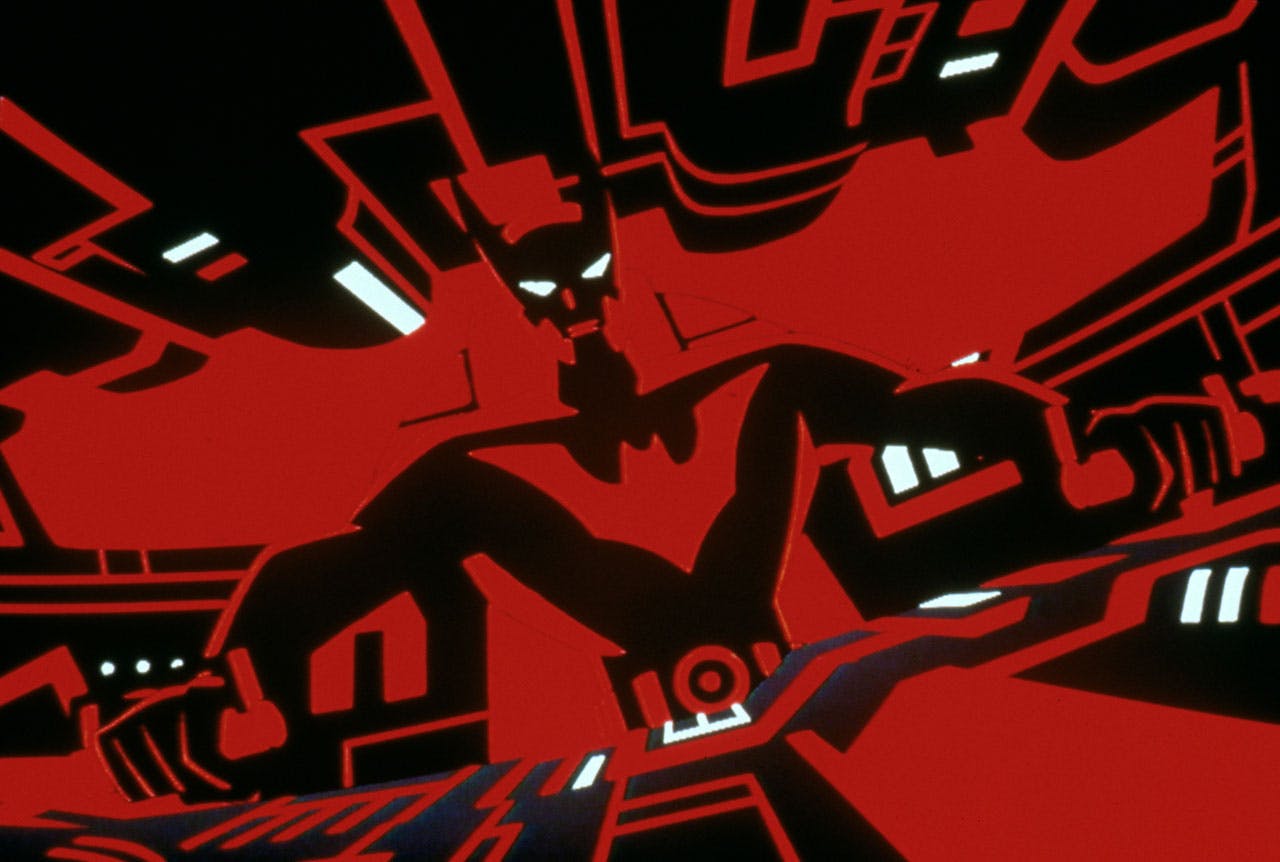 They may not have been major motion picture reveals, but those original animated segments were some of the best parts of the day. First we had Bruce Wayne (Kevin Conroy) and Terry McGinnis (Will Friedle) reacting to a vintage episode of the 1966 Batman television series. It was Batman Beyond meets Batmania, and we loved every single zinger! Then another interstitial appeared in which Batman voice actors Kevin Conroy, Diedrich Bader, and Troy Baker compared how each version of the Dark Knight was dealing with pandemic life. The best part was when Terry McGinnis dropped in to tell all of them that their masks weren't being worn properly. The only thing missing was Terry signing off with "Okay, boomer." 
JAMES GUNN REVEALS THE SUICIDE SQUAD CAST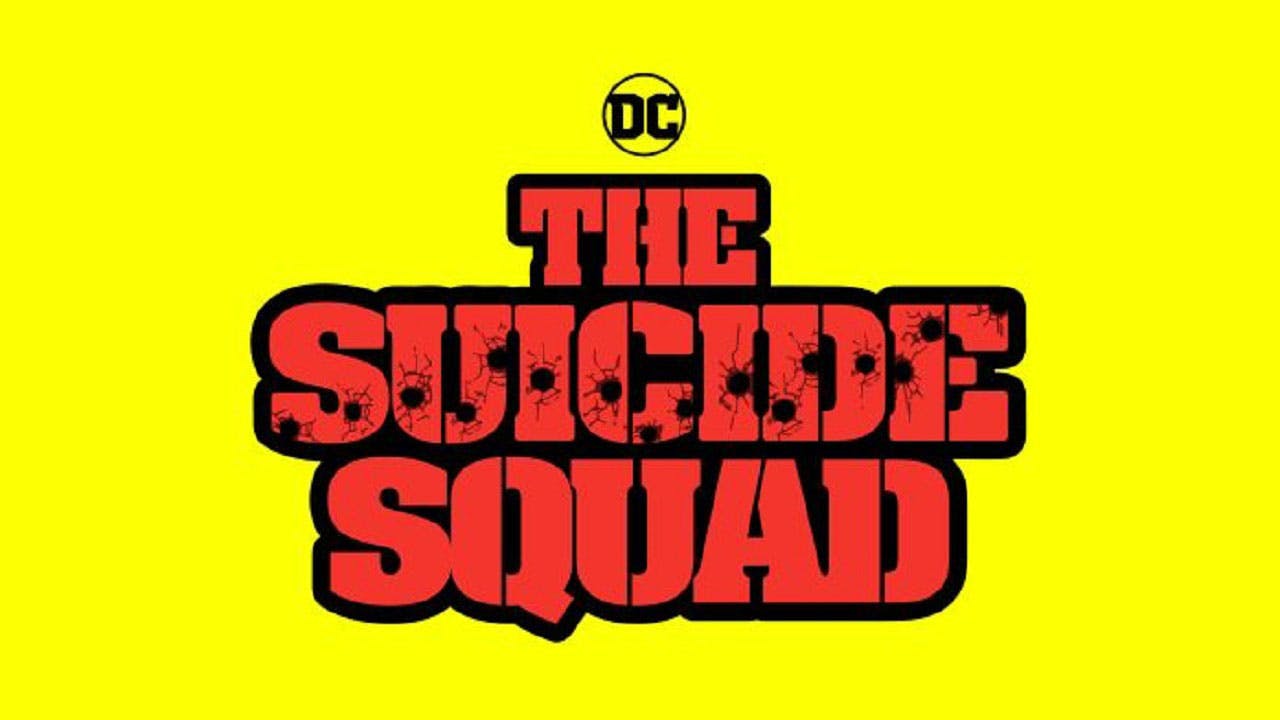 Writer-director James Gunn went all out for The Suicide Squad's panel. Gunn introduced his all-star cast and revealed the characters they're playing, then gave us a sneak peek at the film. And even we were surprised by how deep his cuts were! John Cena as Peacemaker, Idris Elba as Bloodsport, Sean Gunn as Weasel – this movie is going to be insane! Gunn even included Polka-Dot Man (played by Ant-Man's David Dastmalchian), who is a delightfully obscure Batman villain! For another look at the characters in the upcoming Suicide Squad sequel, keep your eyes peeled on DC Universe News this week for an in-depth exploration.
THE RETURN OF MILESTONE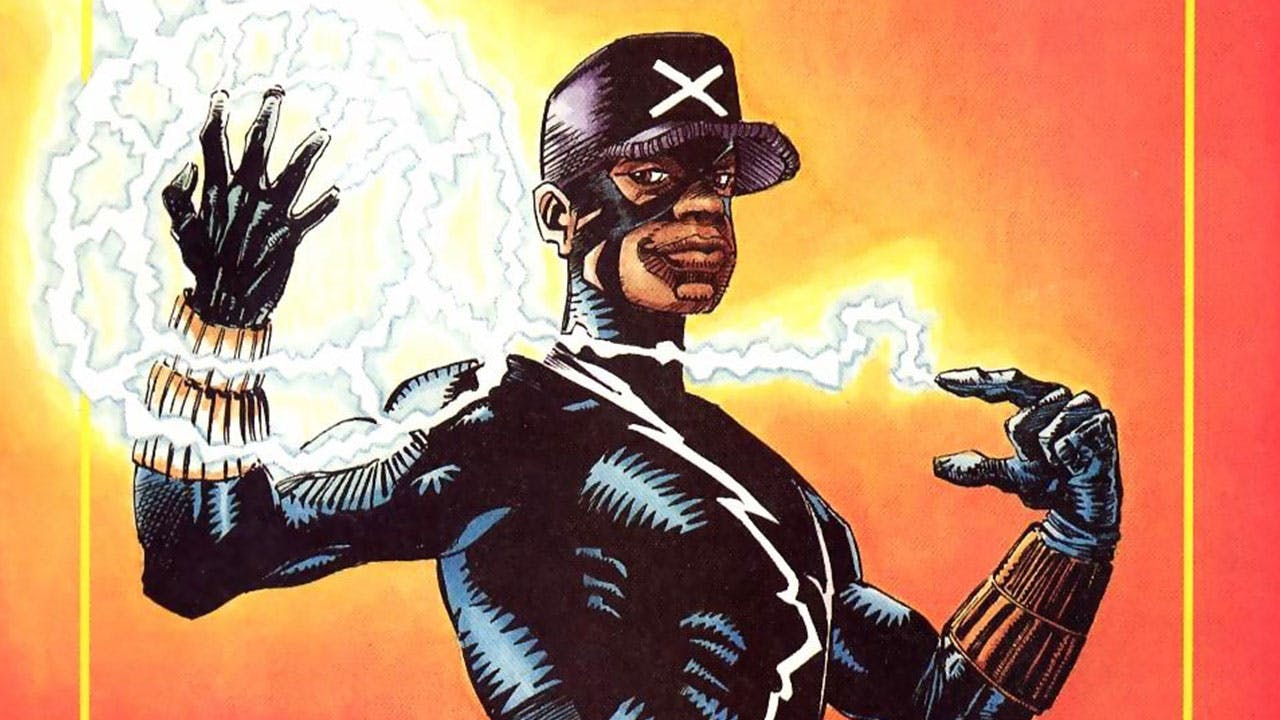 Prior to DC FanDome: Hall of Heroes, fans were speculating as to what the event's surprise panel would be, and they weren't disappointed. Jim Lee announced that the beloved heroes of Milestone Media will make a triumphant return to DC Comics, and you could feel the collective enthusiasm rise across the internet. In addition to new Milestone material, the imprint's back catalog will be reprinted in the days leading up to the relaunch. As if things couldn't get any better, Reginald Hudlin revealed that a Static Shock movie is in the early stages of development. Does anybody have a time machine handy, because we need to watch this film NOW! 
THE SNYDER CUT TRAILER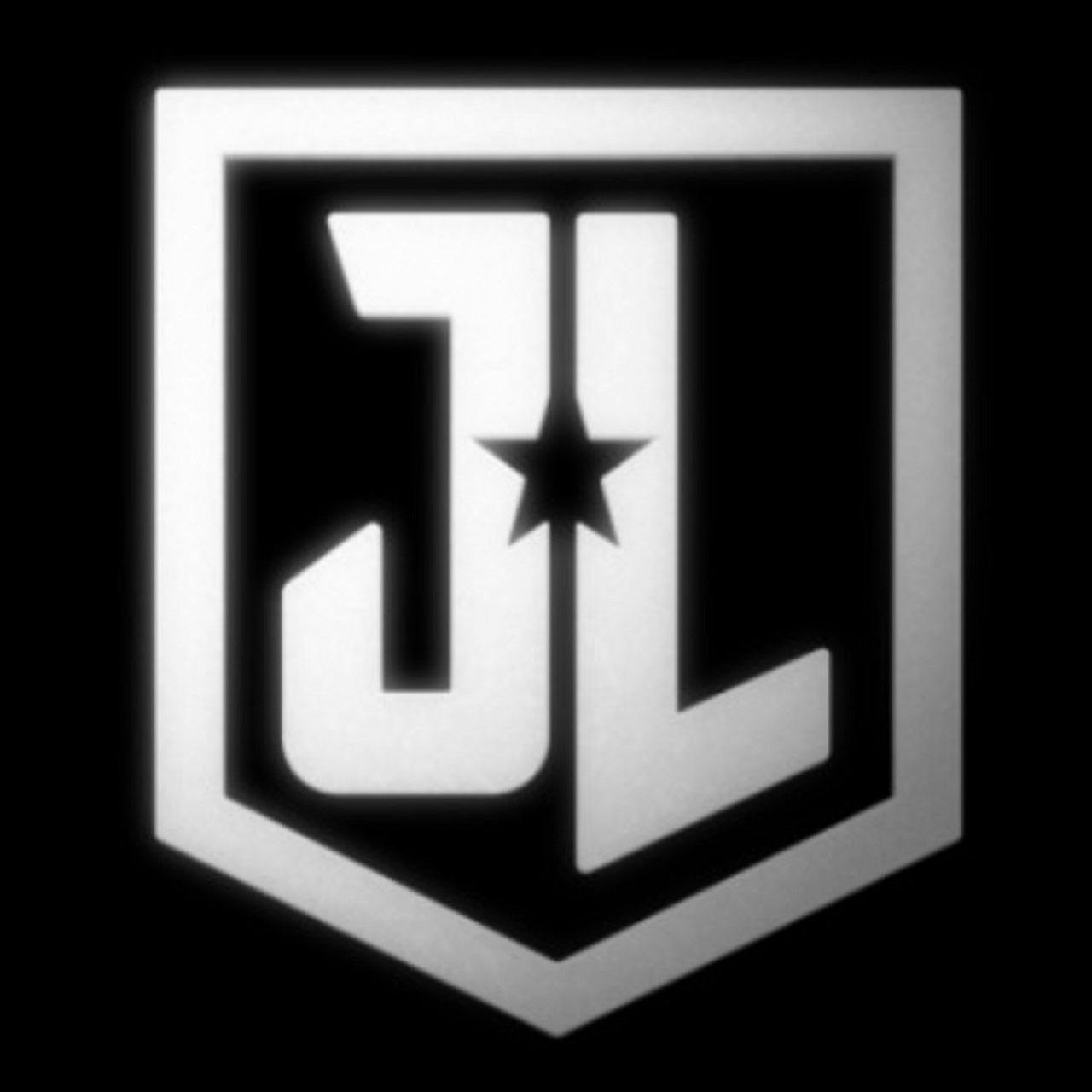 Speaking about anticipated movies, director Zack Snyder unveiled the teaser for his upcoming cut of the Justice League movie, and our minds were again blown. It turns out we'll get some characters who didn't make it into the theatrical cut, like Darkseid and Iris West, along with plenty of other surprises. Snyder also revealed that the film will be 4 hours long, giving us lots of new footage we didn't see in theaters. This will be more than an extended cut -- it's going to be a whole new movie.
THE ROCK INTRODUCES THE CINEMATIC JUSTICE SOCIETY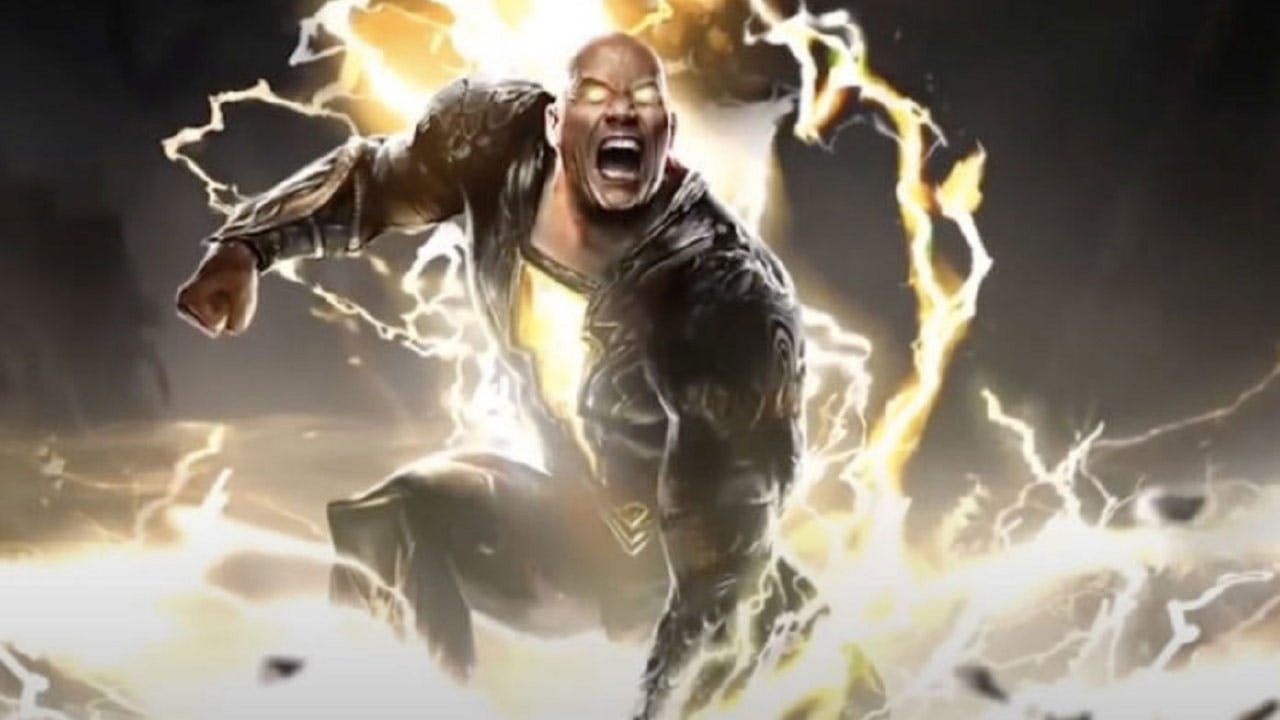 Dwayne "The Rock" Johnson knows how to entertain an audience, and he used those skills to host an exciting introduction to his upcoming Black Adam film, complete with a teaser. We'd already heard that Johnson's Black Adam would appear alongside Noah Centineo's Atom Smasher, but the Rock revealed a few more heroes we weren't expecting. The movie will also feature Cyclone, Doctor Fate, and Hawkman. That's right – we're getting a big-screen Justice Society. This is going to be amazing.
RED HOOD IN TITANS SEASON 3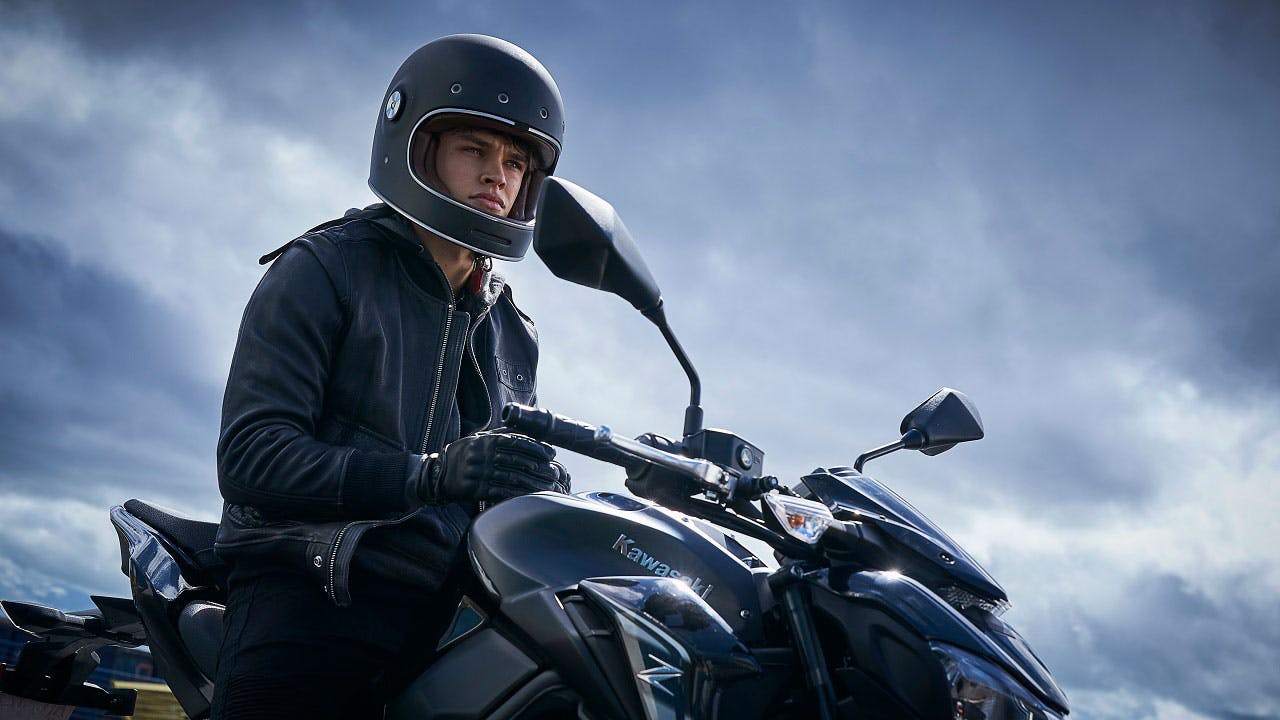 During their FanDome panel, the cast of DC Universe's Titans announced some big plans for their upcoming third season. Last year we were introduced to Deathstroke, Ravager, and Nightwing, but season 3 is upping the ante by adding Red Hood, Barbara Gordon, and Scarecrow! Ever since Curran Walters first stepped onto the screen, fans have been dreaming of the day when he would suit up as Red Hood, and now we have confirmation it's on its way. How is the costume going to look? Are we going to get a Nightwing vs Red Hood fight? Titans season 3 can't get here soon enough.   
HARLEY QUINN DROPS THE MIC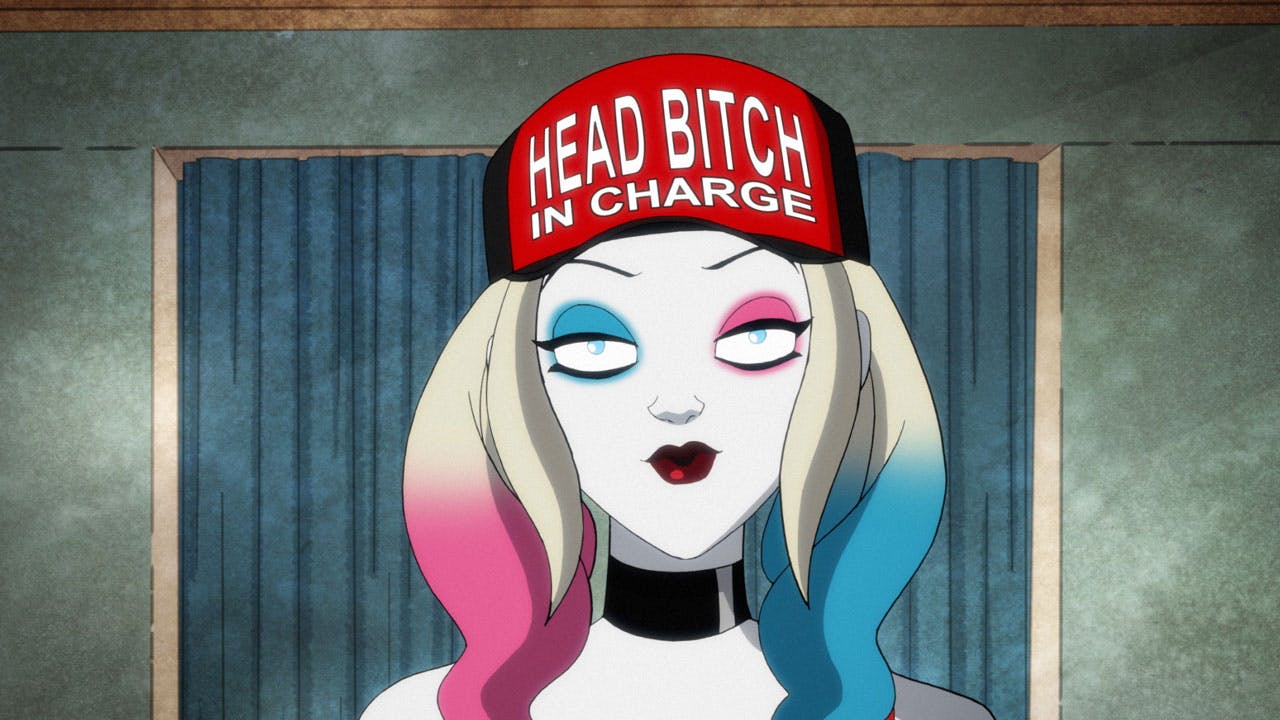 Season 2 of DC Universe's Harley Quinn ended two months ago, and we already miss Kaley Cuoco's Lady of Lunacy. That's why it was so great to see Cuoco reprise her role in an animated question-and-answer segment. All Harley did was sit on the couch and respond to fan questions, but it was one of the most satisfying moments in the Hall of Heroes. Nobody was safe from her raunchy rant, including DC and Warner Brothers leadership. If Harley had been holding a microphone, she would have dropped it at the end of this segment.
"I'M VENGEANCE"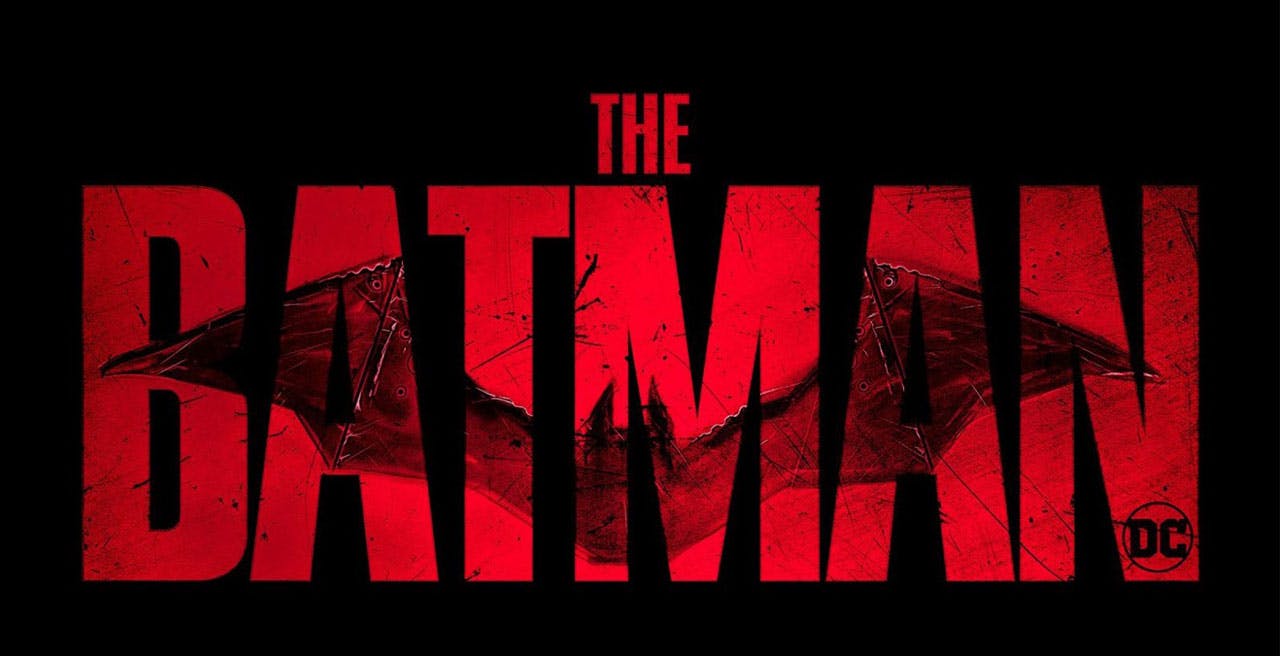 DC FanDome: Hall of Heroes wrapped up with a segment that electrified fans everywhere. Matt Reeves unveiled the trailer for The Batman, and most of us have already watched it dozens of times. When Robert Pattinson said, "I'm vengeance" we knew he'd nailed the role. The Batmobile looked sweet, the action was gripping, the mood atmospheric, and Gotham looked great! This trailer has dominated the pop culture news cycle for the last few days, and it's given us a good incentive to survive until 2021!
HONORABLE MENTION: "WHAT WAS UP WITH THOSE STOP-MOTION ANIMATION SEGMENTS?"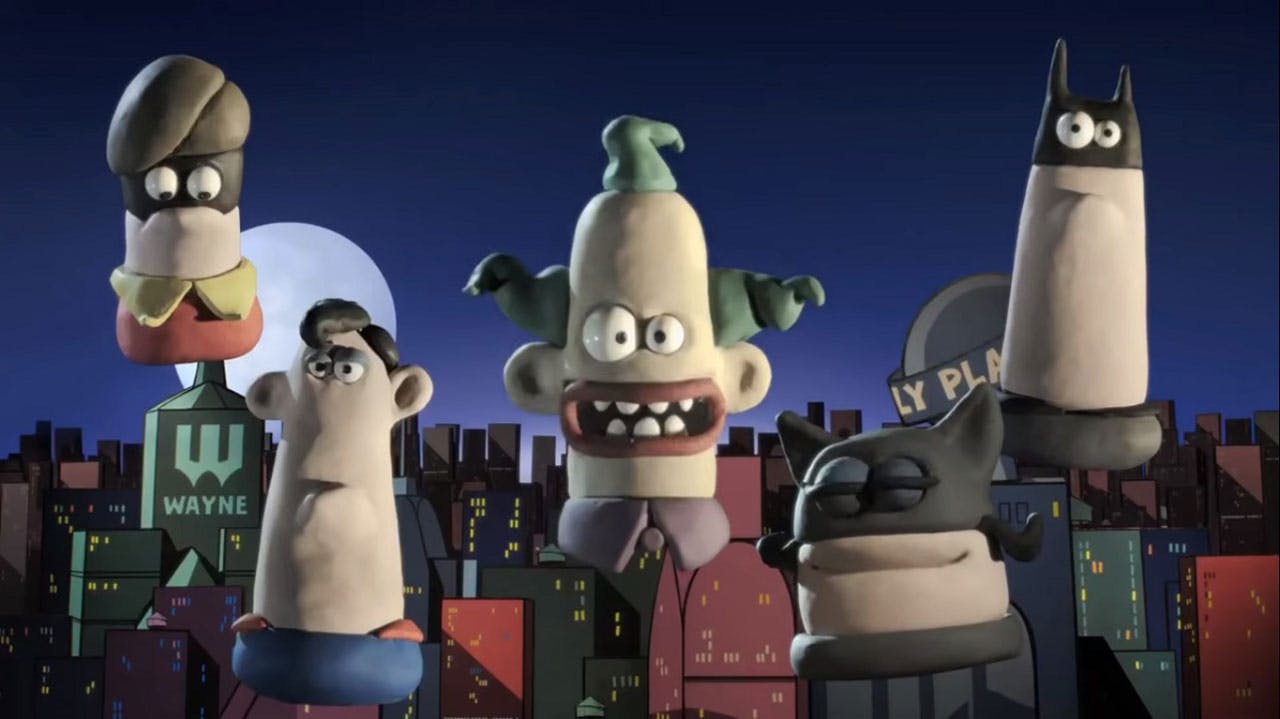 We've been paying attention to what everyone has been talking about on social media and in our Community, and one particularly popular topic is Hall of Heroes' stop-motion animation segments. In between the day's most exciting panels, these short segments featured hilarious versions of Batman, Superman, Robin, Catwoman and the Joker -- courtesy of Aardman Animation (the folks behind the Wallace and Gromit films.) They're from a series of DC Nation Shorts called "World's Funnest." If they brought a smile to your face, you'll be pleased to know that the complete series is available right here on DC Universe! They're adorable, bite-sized, and a welcome distraction from everything stressing us out in 2020. 
What was your favorite moment from DC FanDome? Let us know in our Community!