Happy New Year everyone! A great decade of DC Comics has come to a close, and we're here to look back on some of the best offerings of the 2010's. The decade brought many new classics, top notch creators, and iconic moments. Here are the 10 highlights…
"The Trench"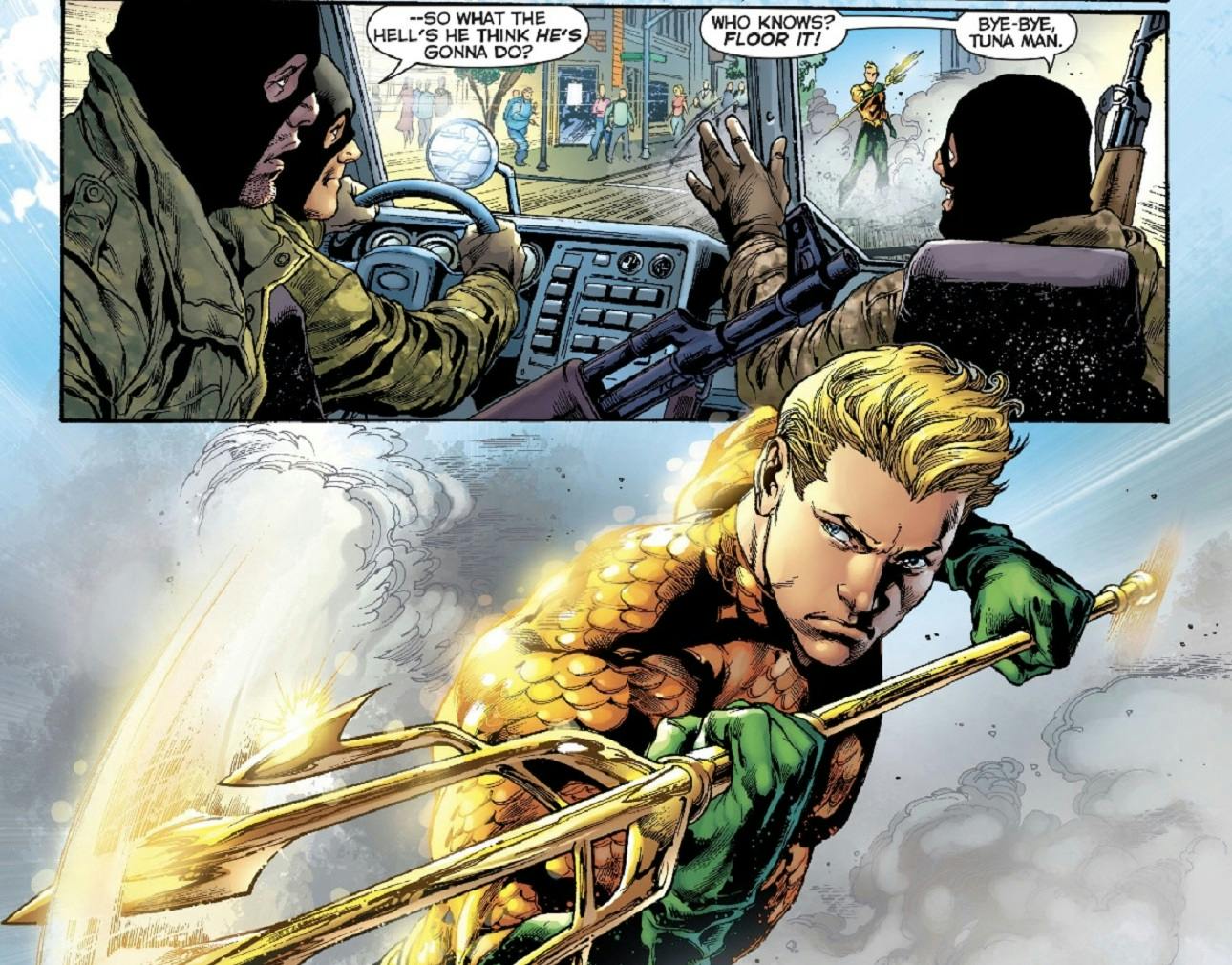 THE STORY: Aquaman and Mera have left Atlantis behind, and have made a new life for themselves on the coastal town of Amnesty Bay. Aquaman may have left the sea behind, but new terrors lurk underwater that target his new home, putting him face to face with a face of sea monsters known as the Trench.
WHY IT STANDS OUT: Geoff Johns and Ivan Reis set out to show fans that Aquaman kicks ass, and they succeeded with flying colors. Aqua-fans have known for decades that the King of the Sea is a badass, and this story made the rest of the world take notice. This story captivated audiences so much that certain concepts from it were used for the 2018 Aquaman film.
WHERE TO READ IT: 2011's Aquaman #1-4
"Wonder Woman: Year One"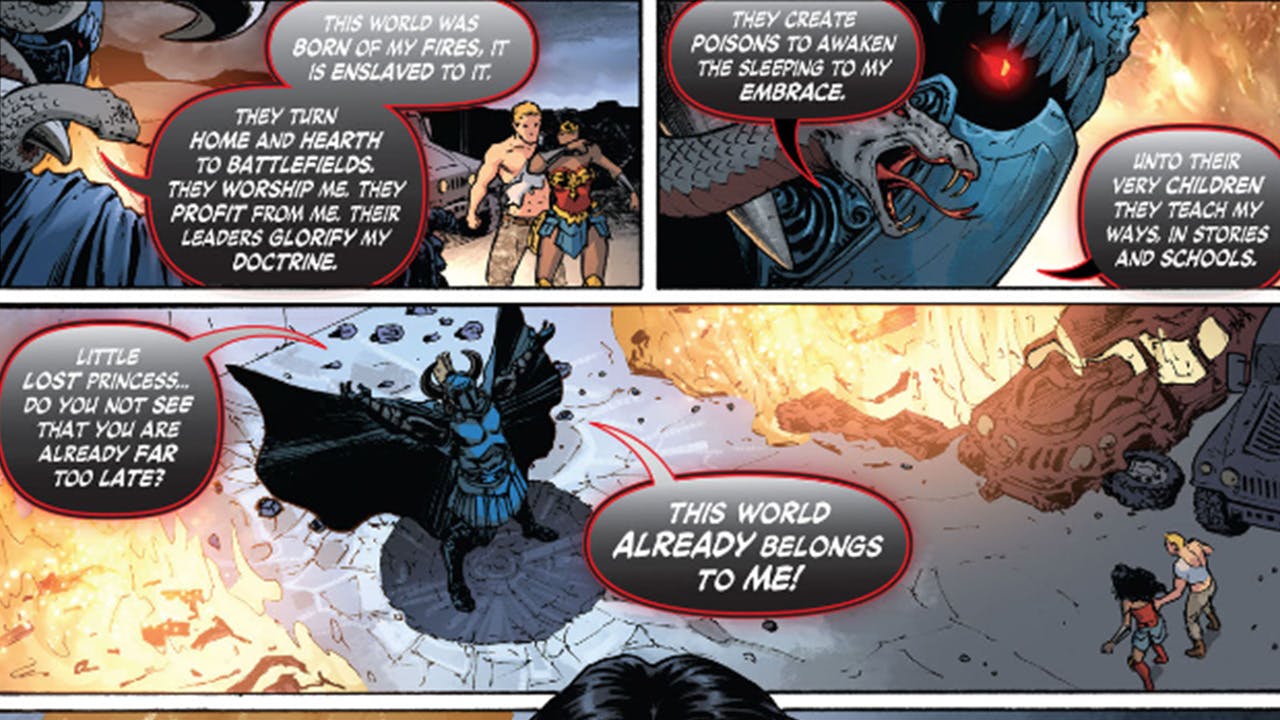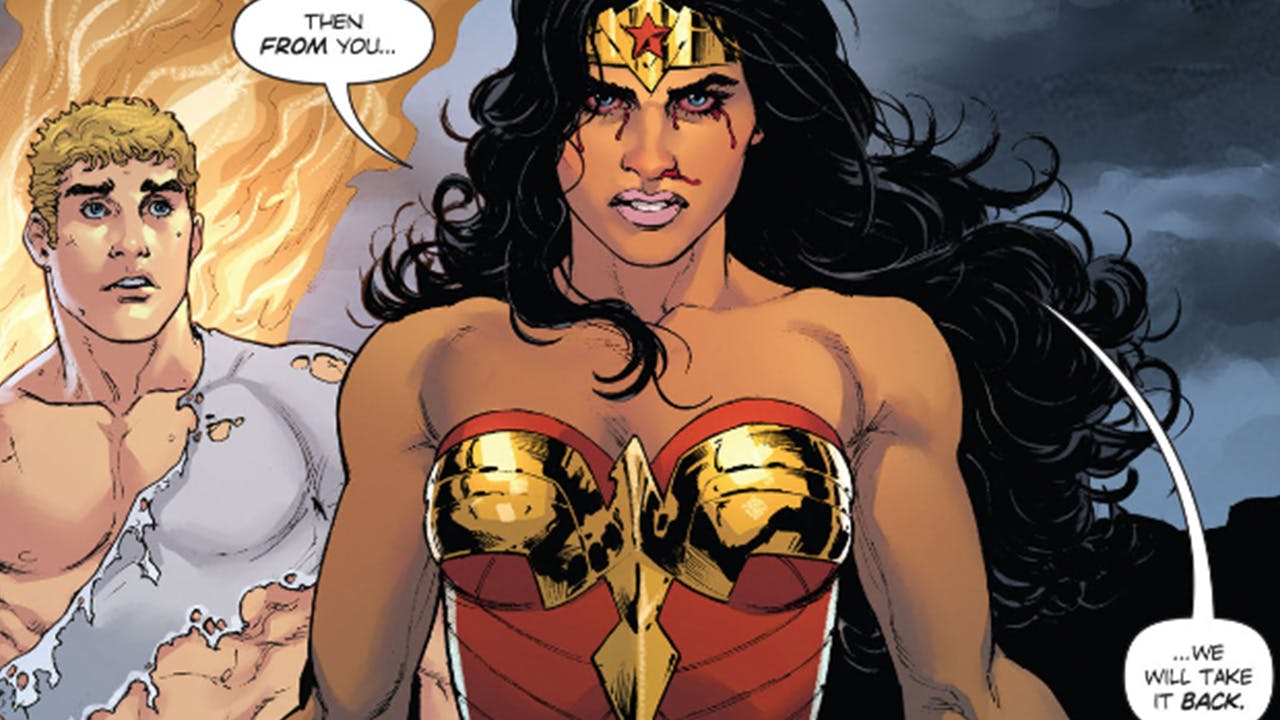 THE STORY: Wonder Woman's early days are revealed, as Paradise Island's greatest warrior has her first encounter with mankind. Diana defends her people, deals with the wrath of the Gods, and learns what humanity truly means.
WHY IT STANDS OUT: Greg Rucka and Nicola Scott create a perfect jumping on point for comic book readers, as they update Diana's origin for a new generation. Diana is given deep pathos, as she's presented as a being of love who is also the mightiest warrior of her race. For more check out our full rundown on this modern day classic.
WHERE TO READ IT: 2016's Wonder Woman: Year One
"The Batgirl of Burnside"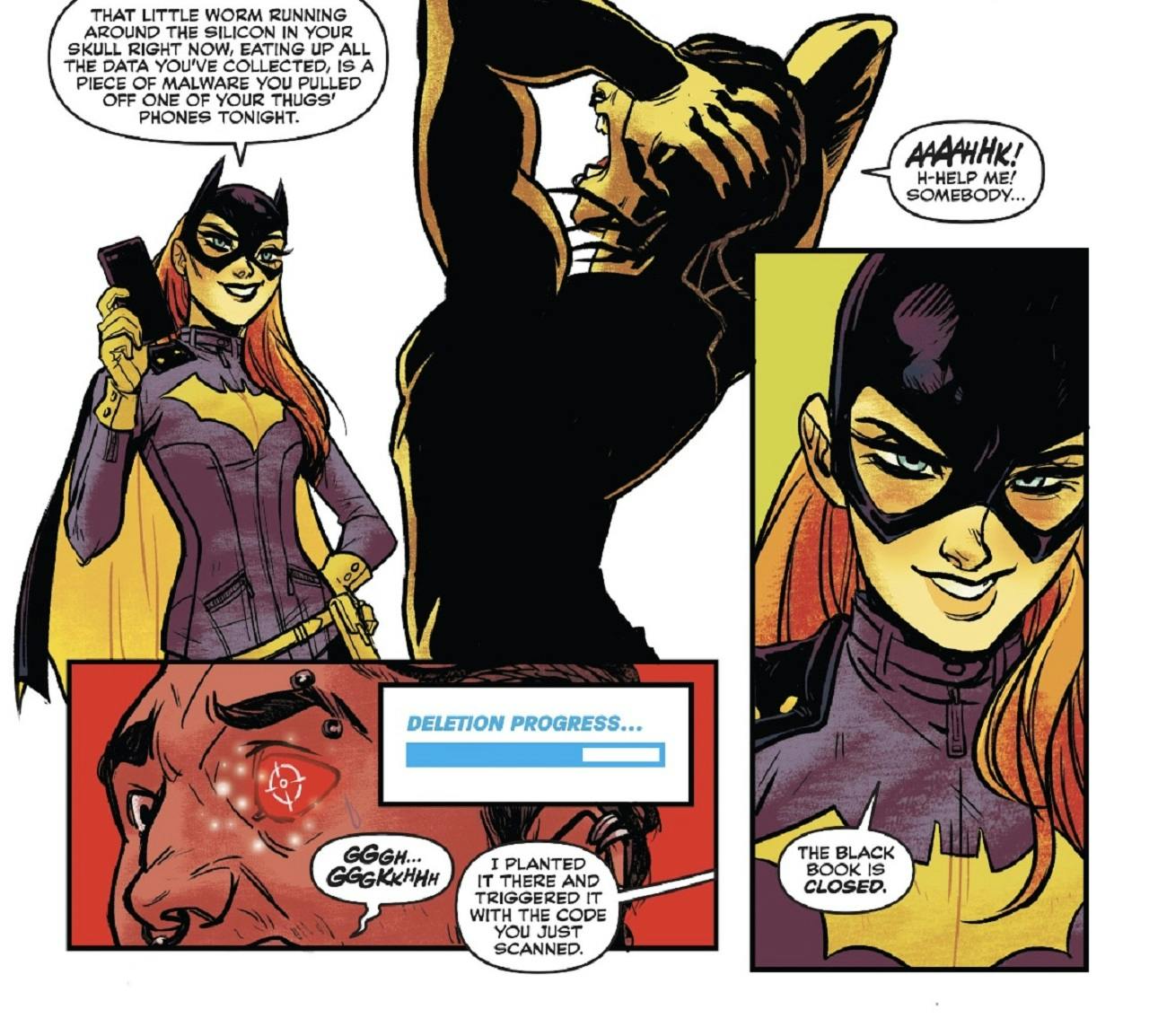 THE STORY: Barbara Gordon moves to the trendy neighborhood of Burnside, and heads back to school to finish a long dormant project. Along the way she encounters colorful enemies, new friends, and finds herself targeted by a mysterious stalker.
WHY IT STANDS OUT: Cameron Stewart, Brenden Fletcher, and Babs Tarr electrified the comic book industry with this run. It's Scott Pilgrim meets Gotham City, and the results are delicious. The villains were colorful and unique, and the supporting cast were fun and distinctive. This storyline became the darling of the comic book industry, and inspired other creators across various companies to step up their game.
WHERE TO READ IT: 2014's Batgirl #35-40
"Draw and Release"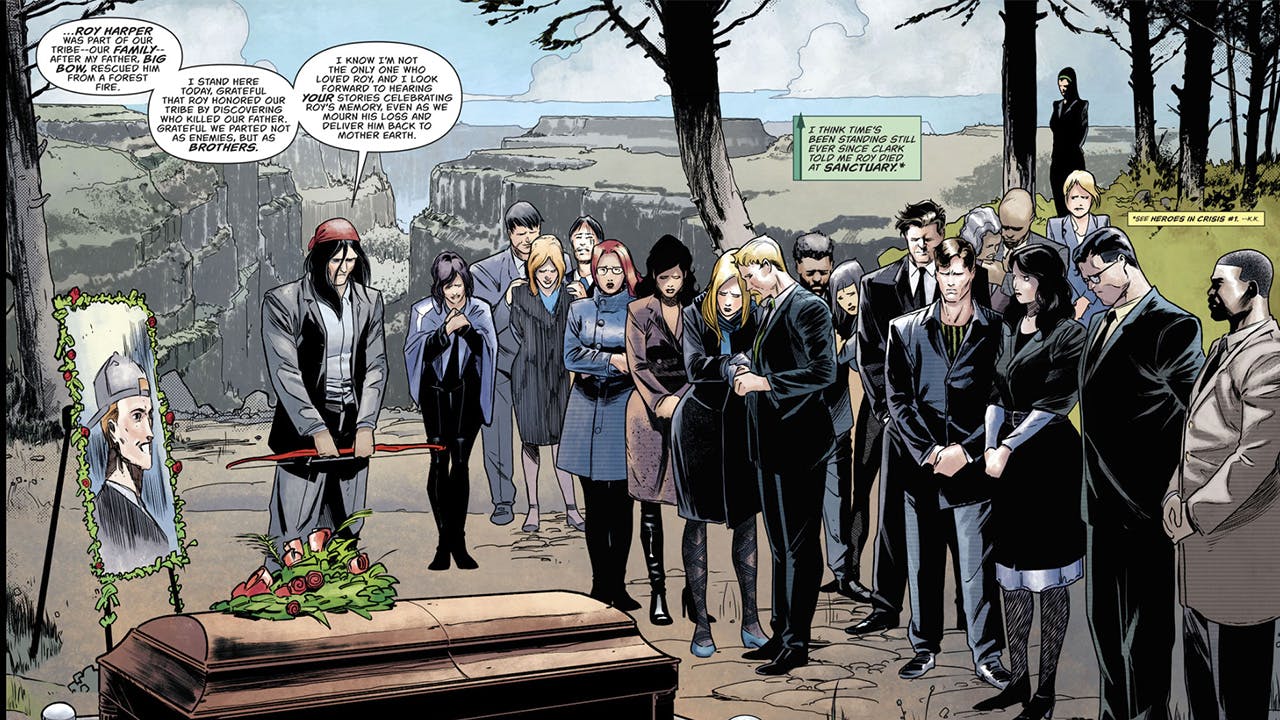 THE STORY: Oliver Queen grieves for the loss of his former partner Roy Harper (see Heroes in Crisis) and ponders where it all went wrong. At Roy's funeral Oliver blames everyone from Superman to himself, and looks back at his favorite memories with his fallen friend.
WHY IT STANDS OUT: The sister team of Julie and Shawna Benson knock it out of the park in this one-shot and prove how deep a superhero comic can be. Oliver goes through the different stages of grief, and the reader is right there for the ride. It's an emotional read that will tug at your heartstrings and resonate with anyone who has ever lost a loved one.
WHERE TO READ IT: 2018's Green Arrow #45
"Exit Stage Left: The Snagglepuss Chronicles"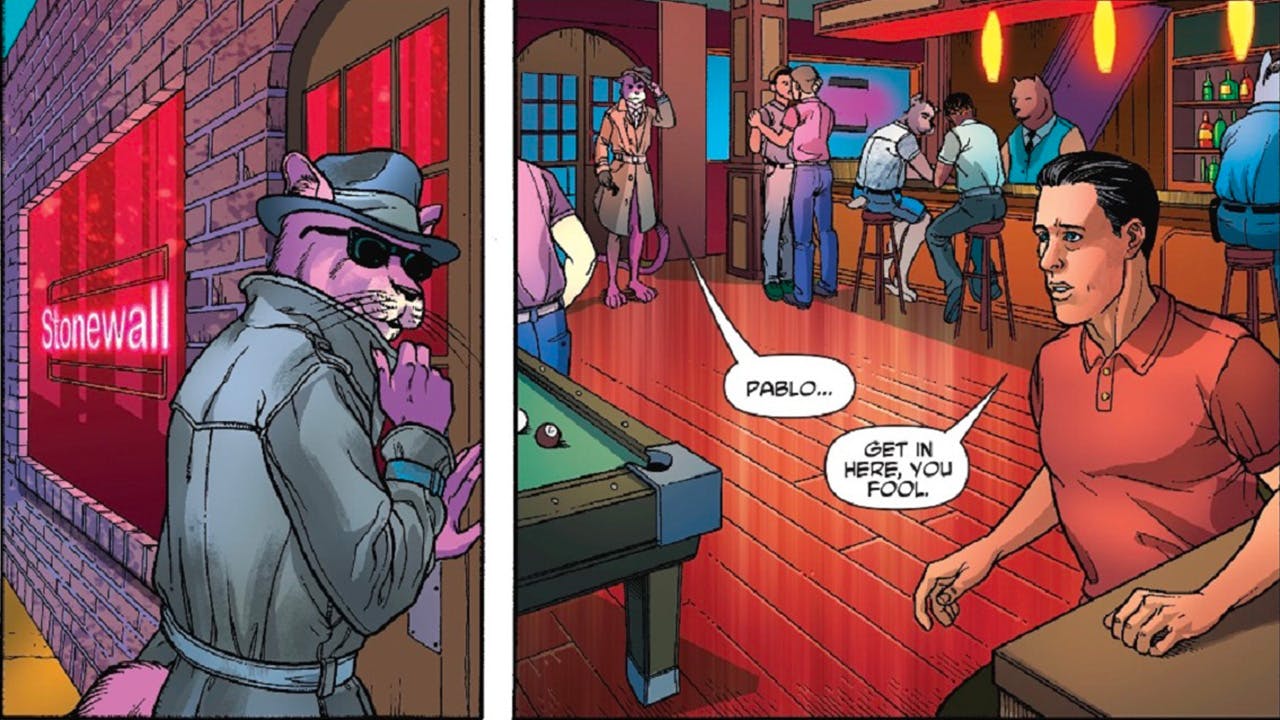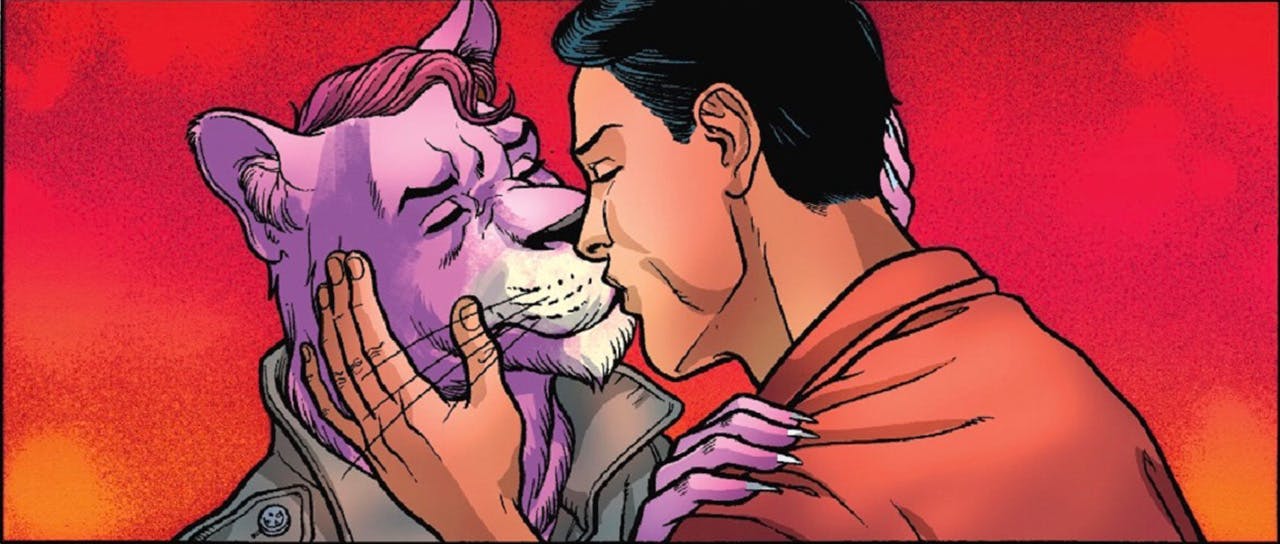 THE STORY: Hanna-Barbera's classic cartoon character Snagglepuss is reimagined as a closeted gay playwright. Set in the 1950's, this story deals with homophobia, the McCarthy Red Scare, and the perils of working in showbiz.
WHY IT STANDS OUT: An updated version of Snagglepuss shouldn't work, but somehow it does. This wound up being one of the strongest comic books of the decade, resonating with anyone who has ever struggled with their own identity. This comic won the GLAAD Award for Outstanding Comic Book, and is one of the biggest surprises of DC Comics Hanna-Barbera reboot.
WHERE TO READ IT: Exit Stage Left: The Snagglepuss Chronicles #1-6
"Lost"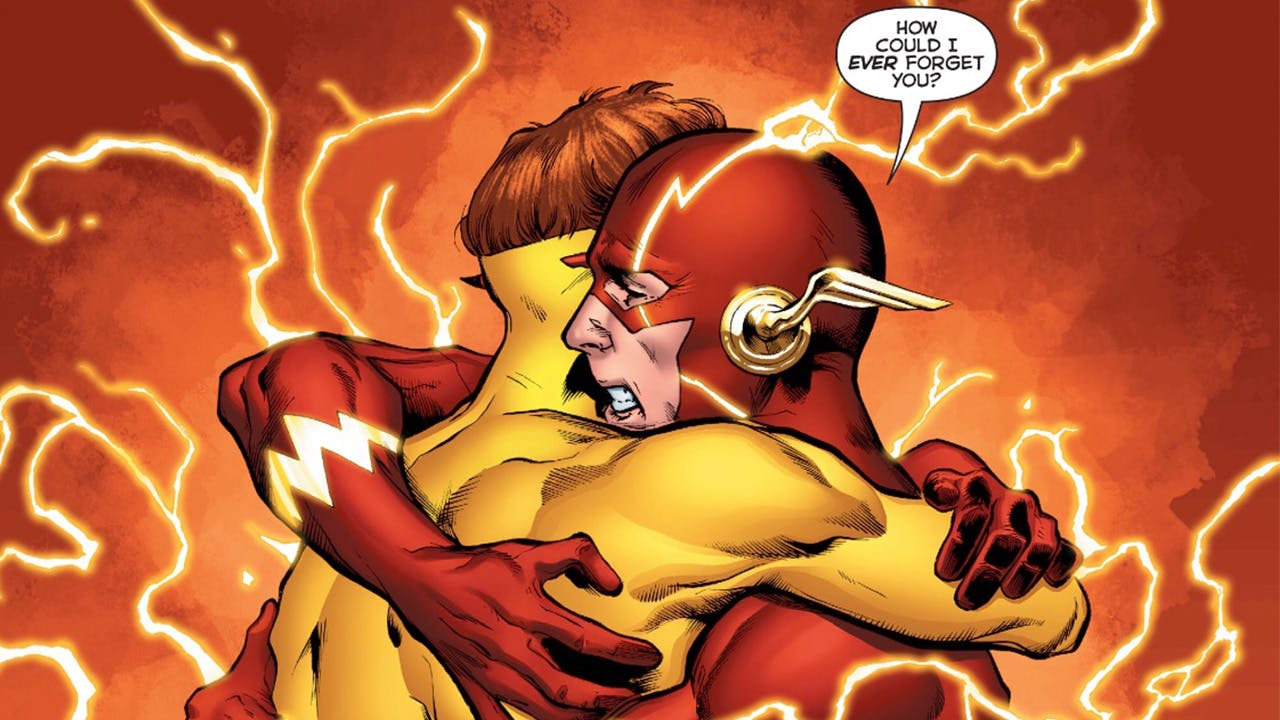 THE STORY: Wally West exists outside of time, and struggles to make a connection before he's lost forever. Some powerful force is changing the fabric of the DC Universe, but Wally is powerless to warn anyone. Will Barry Allen hear the cries of his former partner?
WHY IT STANDS OUT: Geoff Johns kicks off a new renaissance for the DC Universe in this unforgettable one-shot. This story returned the DC Universe to it's roots and honored the legacy of bygone eras. Plus, the reunion between Wally and Barry is one of the most touching scenes you'll ever read in a comic.
WHERE TO READ IT: DC Universe: Rebirth #1
Action Comics #1000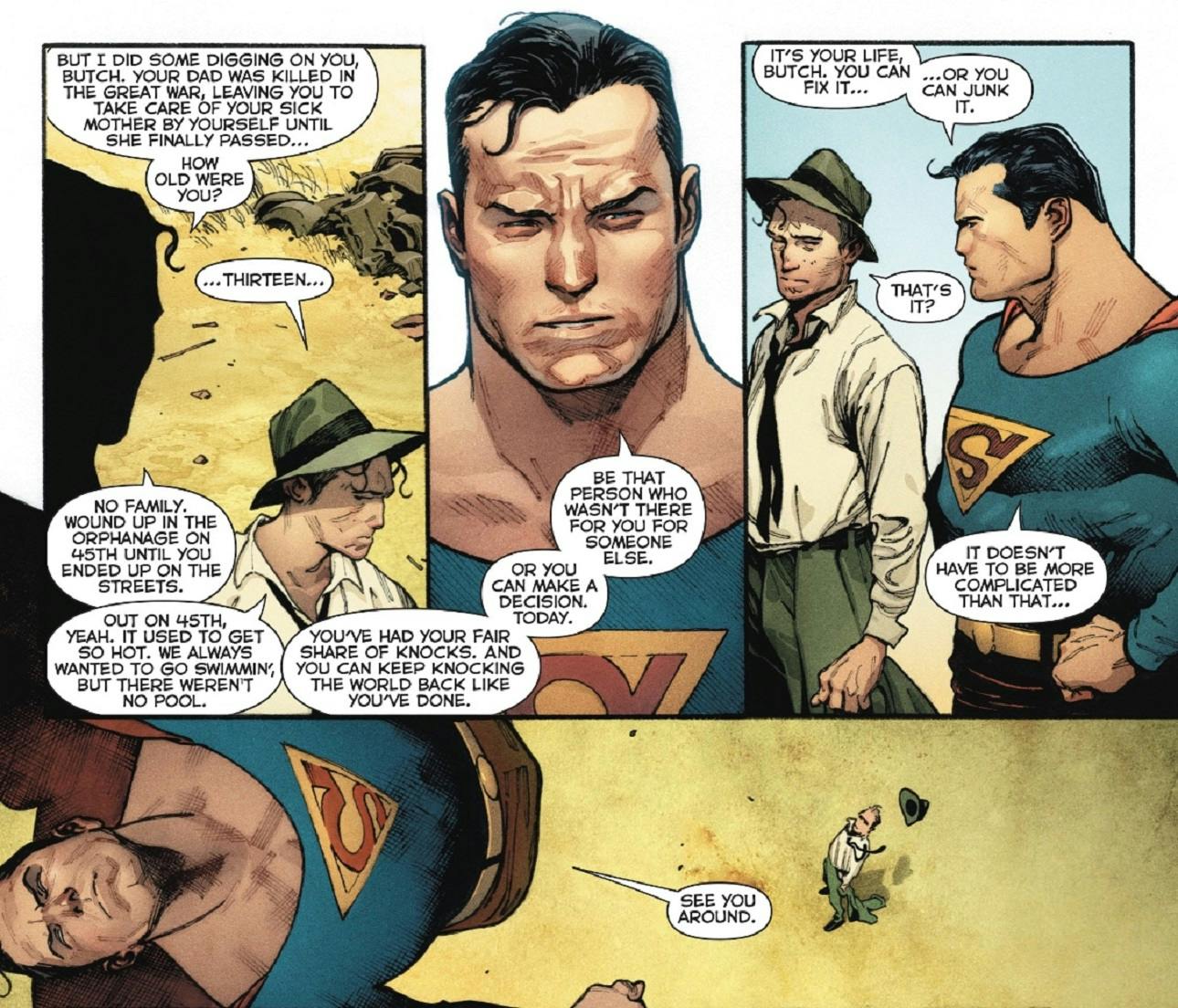 THE STORY: The Man of Steel's 80 year legacy is celebrated in a series of short stories from DC's top creators.
WHY IT STANDS OUT: How do you celebrate 1000 issues of Action Comics? By bringing in the greatest writers and artists and producing an anthology of heartwarming stories. We'd especially like to recommend "The Car" written by Geoff Johns and Richard Donner. It deals with the aftermath of the events from the Action Comics #1 cover.
WHERE TO READ IT: Action Comics #1000
"The Court of Owls"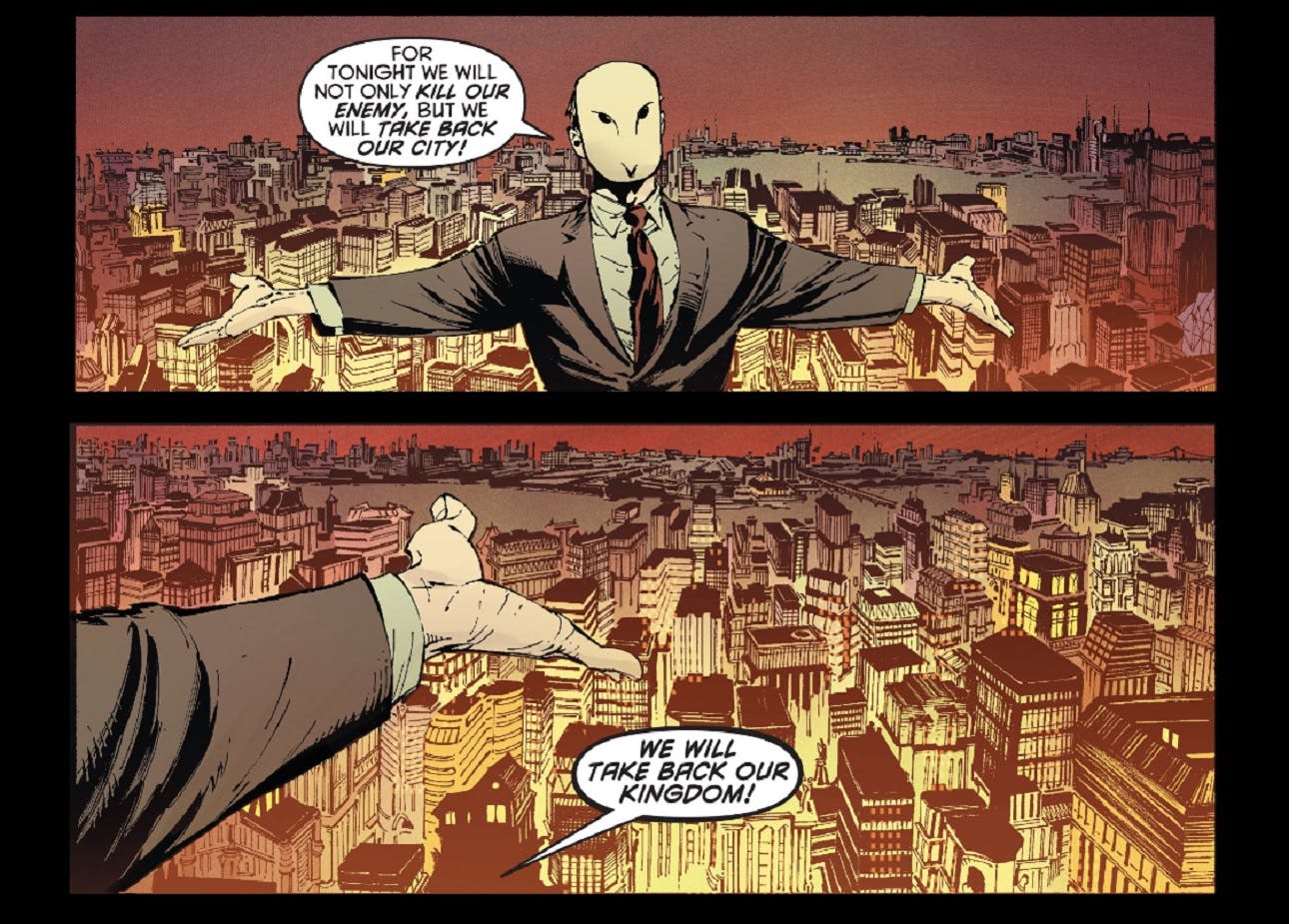 THE STORY: Batman thinks he knows everything about his city, so imagine his shock when he learns that a secret society has pulling the strings for decades. The Court of Owls are ready to emerge from the shadows, and strike at Batman.
WHY IT STANDS OUT: Scott Snyder and Greg Capullo solidify their legacy by creating the Court of Owls, one of the most memorable additions to Batman's rogues gallery in the past decade. The Owls were able to control Gotham right under Batman's nose, which is no easy feat. It's rare to see the Dark Knight duped, and the Court's popularity has lead to them getting adapted in other media.
WHERE TO READ IT: 2011's Batman #1-7
"Enlisted"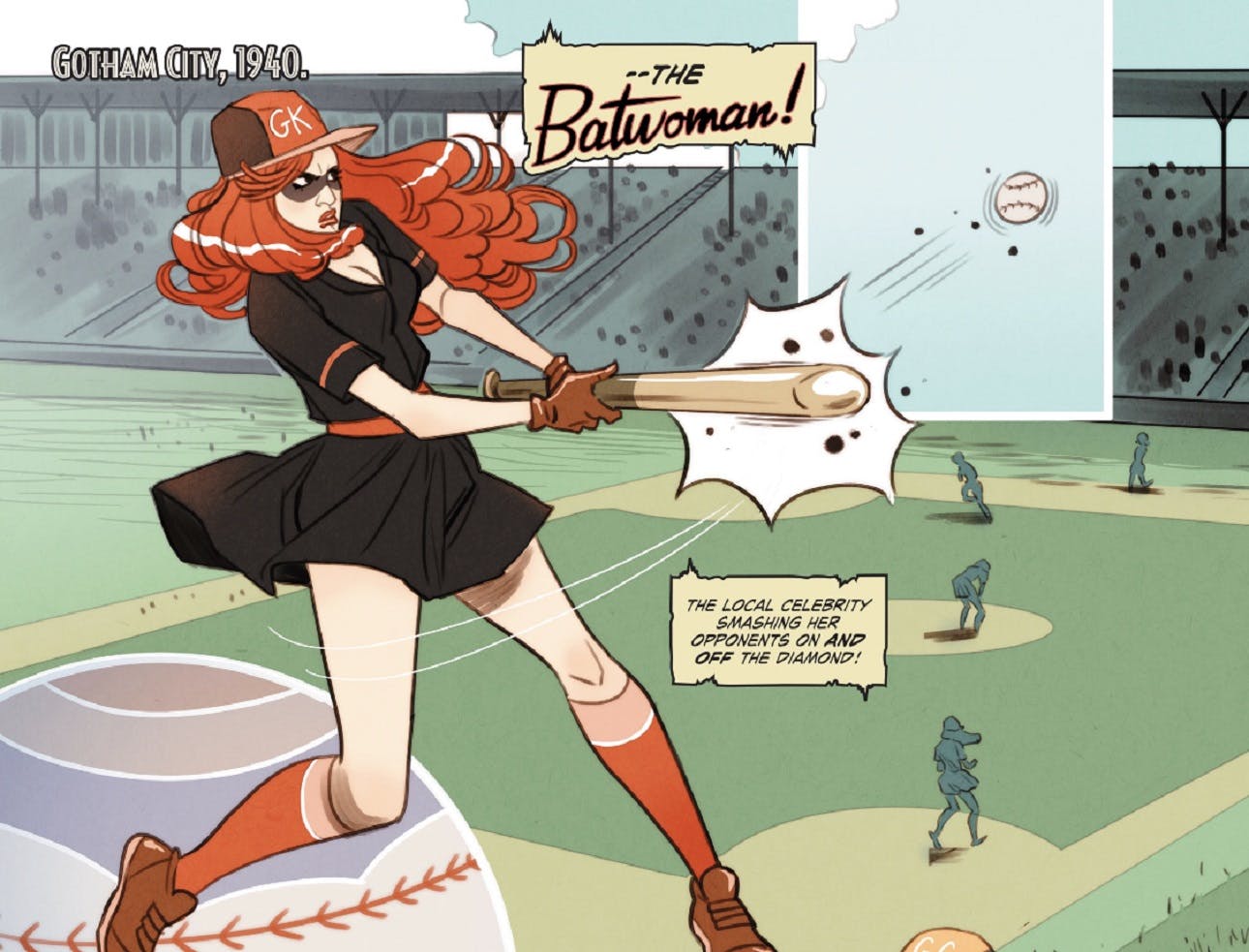 THE STORY: Set in an alternate version of the DC Universe, Kate Kane, Diana Prince, Mera, and other female heroes kick butt in the 1940's. World War II has turned the planet into a battleground, and the DC Bombshells wouldn't have it any other way.
WHY IT STANDS OUT: It's DC's greatest heroes in a World War II era playground, what's not to love? The entire project is a fandom dream, with reimagined costumes and new roles for familiar heroes. Marguerite Bennett took a fan idea and turned it into an entire universe of wonder.
WHERE TO READ IT: 2015's DC Comics: Bombshells #1-18
"The Rise of Eclipso"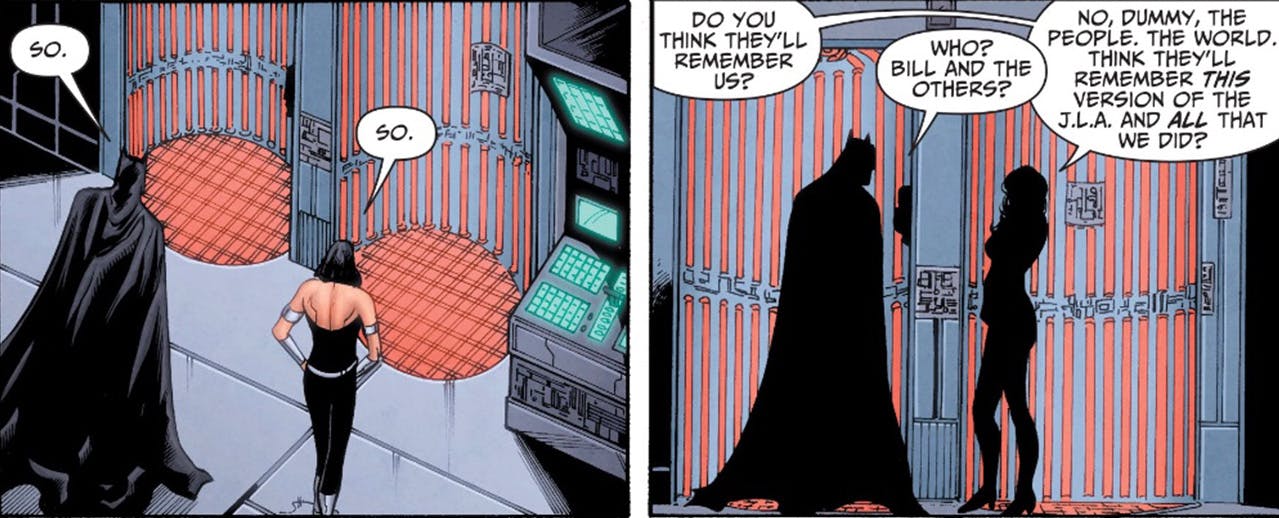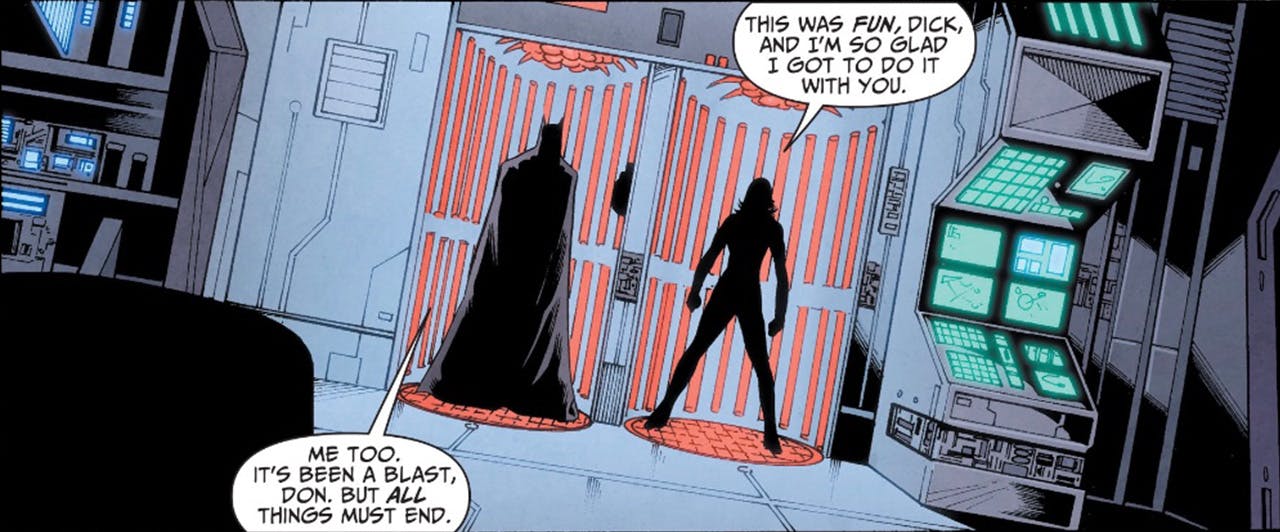 THE STORY: The villainous Eclipso returns for a last stand against the Justice League. Eclipso stacks the deck in his favor by brainwashing the League's reserve members, raising the stakes for a climactic battle that rocks the entire universe.
WHY IT STANDS OUT: James Robinson's run on Justice League is a favorite among fans, with some holding it as the best since the Bronze Age. This is the magnus opus of his run, and the last Justice League story before DC's New 52 line took things in a new direction. Brett Booth's art has never looked better, and the final conversation between Dick Grayson and Donna Troy serves as a poignant goodbye to the pre-Flashpoint era.
WHERE TO READ IT: 2011's Justice League of America #54-60
What were your favorite DC Comics of the 2010's? Let us know in our Community!